How to Set up Your Medical ID
In case of emergency, how will the emergency medical team know about your allergies? If someone without professional training were the only one available, will he or she know how to reach your emergency contact? Put all these concerns to rest by adding your Medical ID on your iPhone in six easy steps.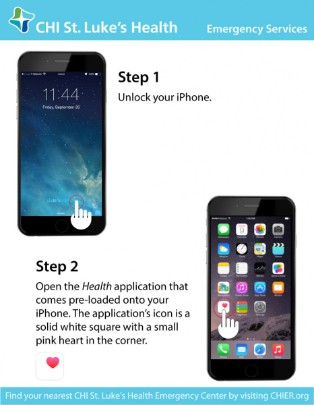 Take the time to set up your Medical ID. This information could save your life in the event of an emergency. Baylor St. Luke's Emergency Centers thank you for preparing this information so we can better serve you!
Find a Doctor
---
Looking for a doctor? Perform a quick search by name or browse by specialty.