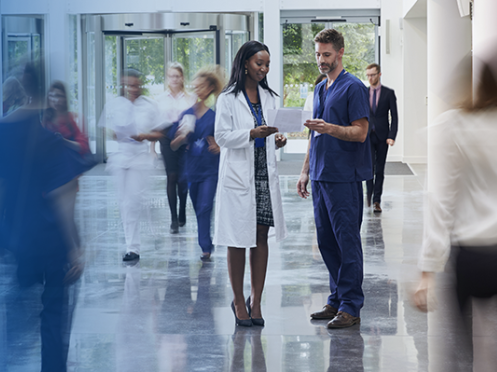 Dedicated to patient-centered care and the advancement of medicine through research, St. Luke's Health takes great pride in educating future healthcare professionals. Our training programs, scholarships and residencies expand our reach to the next generation of healthcare leaders around the world. We strengthen partnerships and promote clinical care by providing surgical intervention codes and references to healthcare professionals.
Administrative Fellowship: a year-long program that trains selected fellows how to manage a complex and diverse health system, including healthcare governance, strategy, finance, and operations.
Cardiology Fellowship: a three-year program affiliated with Baylor College of Medicine.
Clinical Pastoral Education: designed for interfaith professional education for healthcare ministry.
Continuing Education: includes continuing medical education and professional development programs for physicians, nurses, and allied health professionals.
Pharmacy Residencies and Fellowship include specialties in critical care, cardiology, infectious diseases, and pharmacy administration for:
EPIC OpTime Procedures and CPT Codes: available procedures and corresponding codes for scheduling in Epic OpTime.
EpicCare Link:  EpicCare Link is Epic's web-based application for connecting organizations to their community affiliates. It provides community users secure access to select patient information in St. Luke's Health Epic data repository.
Find a Doctor
---
Looking for a doctor? Perform a quick search by name or browse by specialty.