The Café is Open at St. Luke's Health-Memorial

Next time you think about eating out for breakfast or lunch, consider trying The Café at St. Luke's Health-Memorial with its wide variety of healthy and homemade food options in a warm, inviting atmosphere. The hospital recently invested more than $1 million in upgrades to its kitchen, serving area and dining room to create a modern restaurant for not only staff and visitors, but the community, as well. 
The massive construction process began in May of this year. The entire space was completely gutted, from the ground up. Phase 1 included an overhaul of the hospital's industrial size kitchen. New vent hoods, a grease trap and a fire suppression system were part of the well thought out details that help improve the food preparation process and create a safer environment for employees. The walls, paint, lighting and flooring brighten up the space that is used to make more than 360 patient meals each day, in addition to some of the menu items made for visitors and staff members in The Café.  
Phase 2 of the project involved new flooring, paint, LED lighting, equipment, and seating for the serving and dining areas. The newly designed Café includes state-of-the-art grill tops and fryers, action stations with made-to-order menu items, a salad bar, and beverage dispensers. A more functional serving area helped optimize the space.
"This was a major undertaking that certainly enhances the way we do business," said St. Luke's Health-Memorial Market Chief Operating Officer Shawn Barnett. "Careful thought and consideration went into every aspect of these projects so that we could meet the newest, highest standards and codes for hospital kitchens. The Café has a modern, sophisticated feel to it. Efficiency and functionality were our main goals, but we also wanted this to be a place where people are excited to come and eat. The atmosphere is great and the food is even better."
Throughout the construction process, excellent service continued for the guests, Barnett said. While the kitchen was under construction, Sodexo, the company that provides food and nutrition services at St. Luke's Health, provided a mobile kitchen used to prepare patient meals. Local food trucks have been available for the past several months in the hospital parking lot to feed hungry staff members and visitors.
Earlier this summer, the hospital hosted a "Name the Cafeteria" contest. A peer-led committee went through the nearly 100 submissions from employees. In the end, the committee agreed the name "The Café" was a simple, easy transition and something everyone could relate to.

Sodexo General Manager Michael Cerna said these past few months have provided his team the opportunity to create new a menu, but also keep some things they knew the staff loved. Menu items include a fresh fruit breakfast bar, a variety of homemade muffins, Daily Chef Lunch Specials prepared on our "New Chef's Action Station," homemade baked pizzas and calzones, homemade soups and "Simply To Go"  grab-and-go items for those in a rush.

The daily menu can be found on the Bite app (available on iPhones and Android phones). A description of each menu item and complete nutritional information, including calories and allergens, are listed on the app. There's even a place to leave feedback for the Sodexo chefs and log meals into Fitbit. Additionally, Sodexo offers InMyKitchen.com, a newly designed consumer recipe website that breaks down recipes served in The Café into family-size portions.

"You don't have to have a family member or friend staying in the hospital to come and enjoy The Café," Cerna said. "Our mouthwatering menu options made with fresh ingredients are available to everyone in our community. We would love for you to come eat with us."

The Café is open from 7 a.m. to 2 p.m. daily. Complimentary valet parking is available at the hospital's main entrance.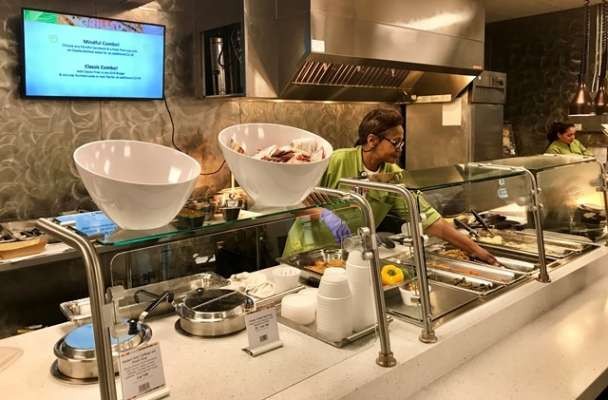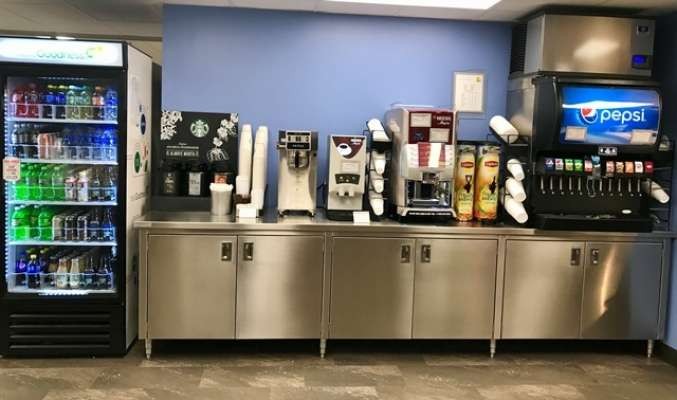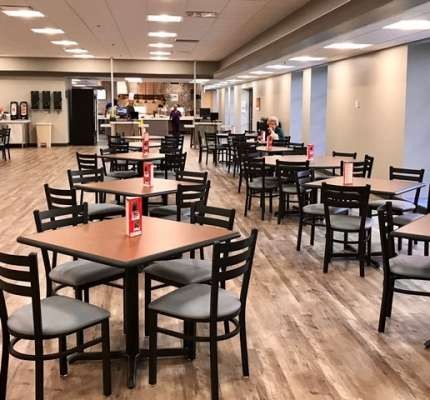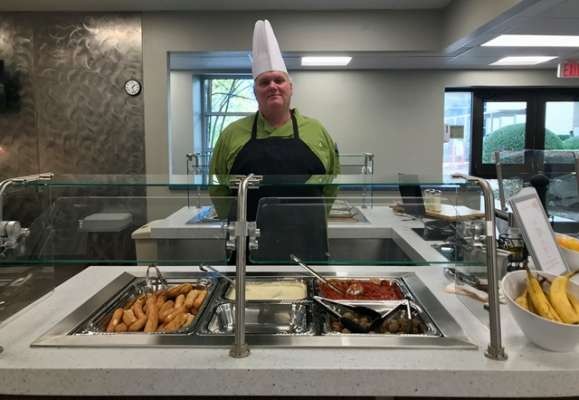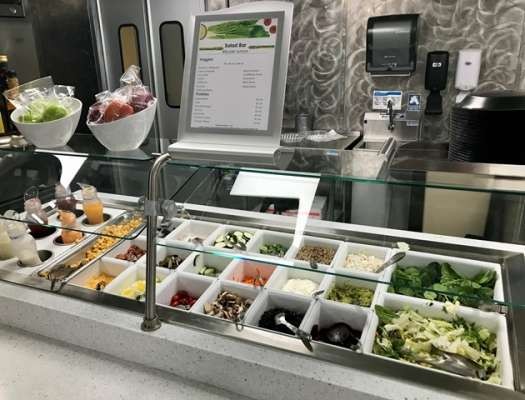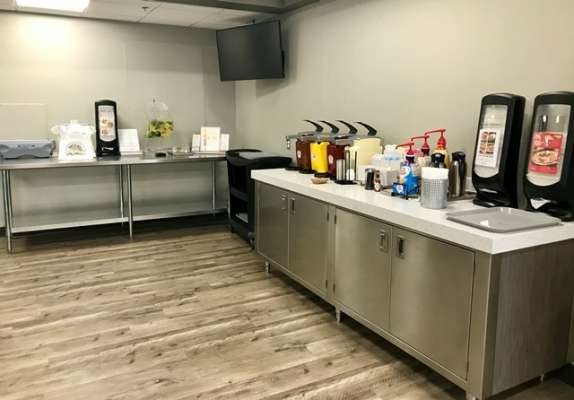 Publish date:
Tuesday, November 21, 2017
Find a Doctor
---
Looking for a doctor? Perform a quick search by name or browse by specialty.