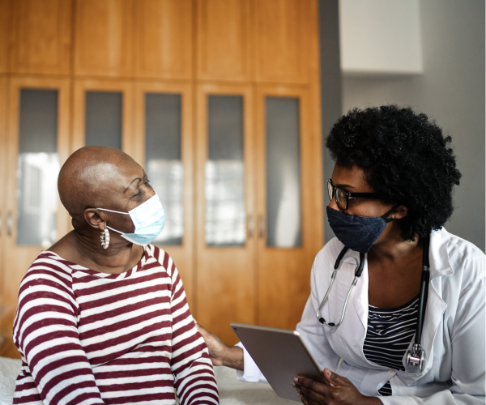 Immunotherapy refers to any therapy that helps the immune system identify cancer cells and strengthen its response to fight them.
There are three main types of immunotherapy treatments:
Monoclonal antibodies

This therapy involves the introduction of lab-created proteins that mimic the immune system's antibodies. This can make cancer cells more apparent to the immune system, block growth factor receptors, carry radioactive particles to identified cancer cells, and deliver drugs to identified cancer cells.

Cancer vaccines

Cancer vaccines, such as the HPV vaccine, can be used to create an immune response to a specific disease.

Non-specific immunotherapies
Side Effects of Immunotherapy
Thinning hair
Diarrhea
Vomiting
Rashes
Flu-like symptoms
Low blood pressure
Breathing issues
Side effects from immunotherapy are different for each patient. Talk to your physician about what to expect and how to you can cope with these side effects. Our compassionate team is committed to providing expansive resources for our cancer patients, including support groups and spiritual care.
Find a Doctor
---
Looking for a doctor? Perform a quick search by name or browse by specialty.