19th Annual Fishing Tournament a Success
By Ariel Kirkland, staff writer for The Lufkin News

Johnny Dewald of Zavalla caught the biggest bass in the 19th annual Dr. Bill Shelton's Totally Awesome Fishing Adventure, held Saturday at Cassels-Boykin Park on Sam Rayburn Reservoir. Dewald reeled in a 7.54-pound bass to earn the top trophy.
"I like to fish in benefit tournaments because I think that this is a worthy cause," said Dewald, who has been fishing in the tournament for six years. "I really like bass fishing. I've been fishing since I was about 8 years old."
Dr. Bill Shelton's Fishing Adventure, named for the late Lufkin cancer doctor, helps raise money for the Arthur Temple Sr. Regional Cancer Center.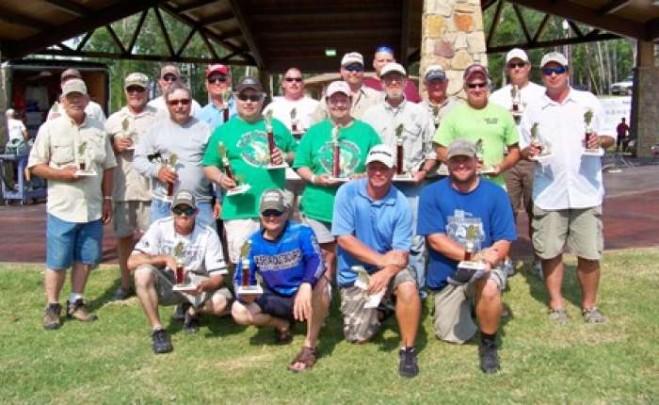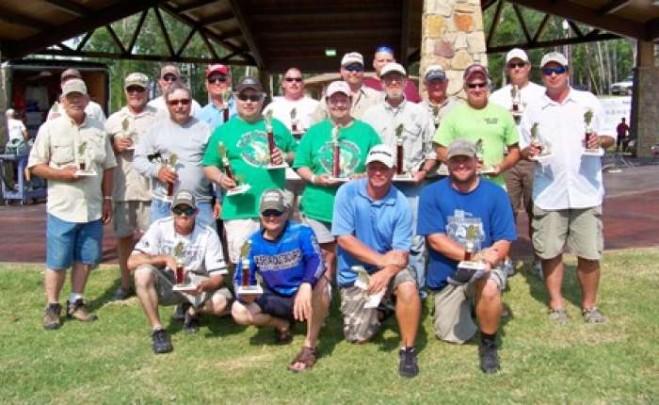 "We have a very high rate of cancer in our area and being a non-profit hospital in our community, we do all that we can to help our patients get the treatments that they need," said Yana Ogletree, director of marketing for Memorial Health System of East Texas. "The money that is raised doesn't go toward treatment, but it does go toward their medications and transportation to the center for treatment if they need overnight accommodations. The tournament came about with Dr. Bill Shelton. He was the medical director of the cancer center, and he had patients who could not afford to get to the center for treatment. Well, he liked to fish and he wanted to do something to help these patients, and this is how the tournament started 19 years ago."

Cash prizes and trophies were given out to the top 10 teams, and various other prizes were given out in raffle drawings. There were 109 teams competing in this year's tournament, and the top 10 teams for the bass competition were Kevin Riskamp and Jason Griffin, Bobby and Daniel Blanton, Michael and Lance Lowery, John Hatton and Marc Shaw, Paul Howard and Frank Harris, Steve and Davis Morton, Benny Aylor and Dean Perrins, James Harper and Ron Wallace Jr., Walter Land, and Jerry and Lynda Crain.
The first- through third-place winners in the Big Bass competition received cash prizes and trophies, as well.
Though the bass fishing was more for the adults, the event offered activities for the children to do, as well. There was music, food, face painting and jump houses.
"This is our first year trying it on Memorial Day weekend, and we wanted to do it more like a family event, something for the kids to do and try not to conflict with any other tournaments," said Heather Buchanan, tournament director. "I think the turnout was good. It was a little hotter this year than it usually is, so we did have challenges like keeping the fish alive, but we got through it and overall the turnout was good. The response from the sponsors has been overwhelming, and it just shows us how generous this community really is because not only do you have these people that are doing this and have been sponsoring for 19 years, but there are people who are hearing about this for the first time and are wanting to be involved."
The fishing tournament typically raises between $30,000 and $40,000 a year to help the patients of Arthur Temple Cancer Center, officials said.
Top 10 Stinger Teams
1:  Jerry & Lynda Crain                                    20.14
2:  Dean Brown & Walter Land                       16.98
3:  Ron Wallace Jr. & James Harper                 16.82
4:  Dean Perkins & Benny Aylor                       14.95
5:  Steve Morton & David Morton                    14.41
6:  Paul Howard & Frank Harris                       14.19
7:  John Hatton & Marc Shaw                          14.18
8:  Michael Lowery & Lance Lowery                14.12
9:  Daniel Blanton & Bobby Blanton                13.94
10: Kevin Biskamp & Jason Griffin                   13.72
Big Bass Winners
1:  Johnny DeWald                                7.54
2:  Jerry Crain                                       6.98
3:  John Hatton                                     5.81
Publish date:
Friday, June 01, 2012
Find a Doctor
---
Looking for a doctor? Perform a quick search by name or browse by specialty.