23rd Annual Fishing Tournament Set for March 19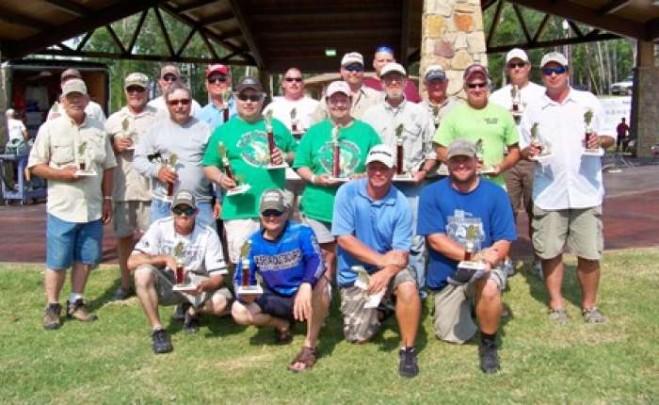 What began 23 years ago by the late Dr. Bill Shelton to raise money for needy cancer patients is still going strong today.  The 2016 Dr. Bill Shelton's Totally Awesome Fishing Adventure will be held Saturday, March 19 at Cassels-Boykin Park on Lake Sam Rayburn.  Proceeds from the tournament benefit indigent cancer patients at the St. Luke's Health Temple Cancer Center.
Dr. Shelton, a local radiation oncologist, started the tournament as a way to raise funds to help his patients.  Years ago, one particular patient told Dr. Shelton of the difficulties he faced getting to and from the Center for treatment each day.  This patient was actually collecting cans and selling them in order to purchase gas for his vehicle.  That's when Dr. Shelton decided to raise money for his patients through his favorite hobby, fishing. 
Those interested in a registration form can go here or pick one up at St. Luke's Health Memorial Lufkin, Tri-Lakes Tackle in Lufkin and Academy in Lufkin.  Those interested in participating can also contact tournament director David Concienne at 409-720-9086. 
Participants can register several different ways this year. Registration will take place at Academy in Lufkin from 1 p.m. to 6 p.m. and at the Cassels-Boykin Park Pavilion from Noon to 7 p.m., Friday, March 18, and 5:30 a.m. to 6:30 a.m. the morning of the tournament.  The entry fee is $200 per team, one or two-person teams.  There is a five-fish limit with culling allowed.  Weigh-in for all fishermen starts at 1 p.m. and all contestants must be in the weigh-in line no later than 3 p.m. at Cassels-Boykin Park, Saturday, March 19.  The top 10 heaviest stringers and top 3 big bass are awarded cash. All who register will be entered in a drawing for great prizes, including a prize valued at more than $1000 from Beard Fine Jewelers, which will take place at the tournament weigh in. You must be present to win.
With the continued support of sponsors such as Kwik Kopy Printing, GENCO Federal Credit Union, First Bank & Trust East Texas, Hospice in the Pines, the Chance Law Office, Beard Fine Jewelers and many more, this tournament continues to help patients in need at the Temple Cancer Center.
Tournament rules and regulations are available here.  For questions or concerns, please contact David Concienne at 409-720-9086.
Publish date:
Thursday, March 17, 2016
Find a Doctor
---
Looking for a doctor? Perform a quick search by name or browse by specialty.