Angelina Beautiful/Clean Teachers' Warehouse Benefits from Women's Power Lunch
The members of Memorial Medical Center – Lufkin Women's Power Lunch recently collected school and office supplies during its monthly luncheon in July to benefit the Angelina Beautiful/Clean (AB/C) Teachers' Warehouse.  Janie Maiden, Doris Harkness, Diana Scott, Evelyn Watkins and Bennie Rogers display some of the items that were donated to the non-profit organization.  The Teachers' Warehouse is a place where educators can shop for free supplies to use in their classrooms.  Each month the Women's Power Lunch group collects items for various non-profit agencies.  In August, the women will collect items for the Pregnancy Help Center.  Memorial Medical Center—Lufkin hosts the Women's Power Lunch on the 4th Wednesday of every month.  The luncheon is free to the public.  To learn more about the program visit https://www.memorialhealth.org.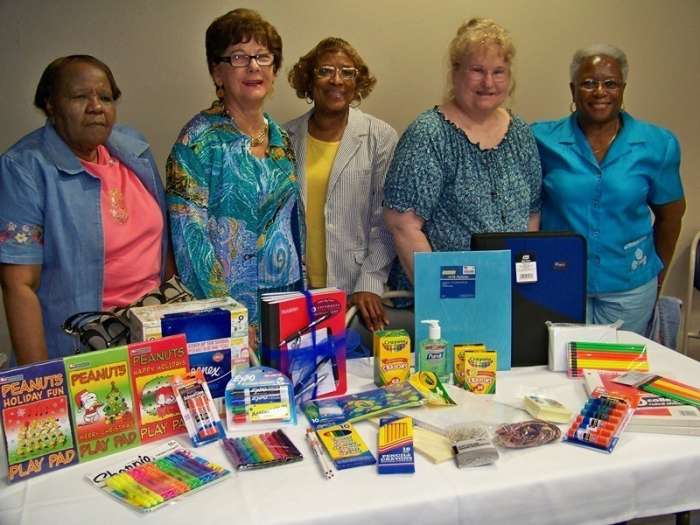 Publish date:
Wednesday, July 31, 2013
Find a Doctor
---
Looking for a doctor? Perform a quick search by name or browse by specialty.