Baylor St. Luke's Announces New President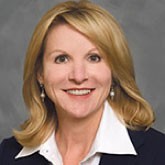 Houston, TX (August 29, 2016) – St. Luke's Health–Baylor St. Luke's Medical Center (Baylor St. Luke's) has appointed Gay Nord as its new President effective October 3. Nord joins St. Luke's Health from Methodist Hospital in San Antonio, where she served as President and Chief Executive Officer for five years. A quaternary hospital, Methodist is part of Methodist Healthcare System, a partnership between Methodist Healthcare Ministries and Hospital Corporation of America (HCA).
With over 20 years of experience in health care and an academic focus, Nord brings the commitment to quality with an emphasis on outstanding and cost effective care delivery needed to lead the hospital into the next era.
 "We are extremely fortunate to have found a health care executive with such an exceptional leadership background. Gay's ability to build long-lasting, collaborative relationships with employees and physicians and expertise in achieving strategic objectives will be very critical as we continue in our joint venture with Baylor College of Medicine and the building of our McNair Campus," Michael H. Covert, Chief Executive Officer, St. Luke's Health. "Gay's belief in St. Luke's mission and core values furthers her ability to deliver value to the community through focused attention on the continuum of care."
Since joining Methodist, Nord has increased earnings by over 8 percent. Under her leadership and in collaboration with Methodist cardiologists, Nord developed several new service lines to include the Adult Congenital Heart Program, the Cardio-Oncology Program, and the Structural Heart Program, resulting in record cardiac volumes and a market share gain of 21 percent.
Prior to Methodist, Nord served as Chief Executive Officer at HCA's Overland Park Regional Medical Center, in Overland Park, Kansas. She also served as Chief Executive Officer at Kingwood Medical Center and Chief Operating Officer at West Houston Medical Center, both HCA hospitals in Houston.
"A native Houstonian, Gay Nord understands the health care market in this city and has an impressive track record in hospital leadership," said Dr. Paul Klotman, president, CEO and executive dean at Baylor College of Medicine. "Her experience with academic programs and desire to work closely with the College in expanding services at Baylor St. Luke's Medical Center adds to the strengths that make her the ideal choice for this important position. I look forward to working closely together as we continue to grow this joint venture partnership."
Nord earned a Master of Science in Health Care Administration from Texas Women's University, and a Bachelor of Business Administration from the University of Houston.
 "At this transformative time in health care, Baylor St. Luke's continues to raise the bar," said Nord. "I am thrilled to be joining a premiere institution on the leading edge of discovery, education and clinical care. I look forward to working with the joint venture board, executive team, physicians and staff, as well as with partners Baylor College of Medicine and the Texas Heart® Institute, to provide outstanding care and outcomes matched by exemplary patient experience."
William Brien, MD, who served as Interim President, will resume his role as Vice President Medical Operations and Chief Clinical Officer at Baylor St. Luke's.
###
About St. Luke's Health
St. Luke's Health, a member of Catholic Health Initiatives (CHI), is comprised of three markets?CHI St. Luke's Health is home of the Texas Heart Institute (THI),  eight hospitals, eight emergency centers, Diagnostic & Treatment Center, Radiation & CyberKnife® Center, and several St. Luke's Medical Group locations throughout Greater Houston; St. Luke's Health Memorial (three hospitals and a long-term acute care facility in East Texas); and St. Joseph Health (five hospitals and several St. Joseph Medical Group locations across Brazos Valley). In addition, St. Luke's is a part of a joint venture agreement with Baylor College of Medicine®, which encompasses Baylor St. Luke's Medical Center in the Texas Medical Center.  Together, St. Luke's Health, THI, and Baylor College of Medicine® are transforming health care delivery with a mission to usher in a new era of health care to create healthier communities. For more information, visit CHIStLukesHealth.org.
St. Luke's Health is a part of Catholic Health Initiatives (CHI), one of the nation's largest health systems. Headquartered in Englewood, Colorado, CHI operates in 19 states and comprises 105 hospitals, including four academic medical centers and teaching hospitals; 30 critical-access facilities; community health services organizations; accredited nursing colleges; home health agencies; and other services that span the inpatient and outpatient continuum of care. Learn more at catholichealthinitiatives.com.
Publish date:
Monday, August 29, 2016
Find a Doctor
---
Looking for a doctor? Perform a quick search by name or browse by specialty.