Baylor St. Luke's Medical Center Heart Bypass Program Among Nation's Top 10% for Inpatient Survival
Baylor St. Luke's Medical Center's heart bypass surgery program ranks among the nation's top 10 percent for inpatient survival, yet no one would understand that fact after reading today's article on the Houston Chronicle and ProPublica websites. We provided the reporters with new data demonstrating our current standings, yet they downplayed our continued improvements and performance.
The fact is that the heart bypass program at Baylor St. Luke's is providing high-quality care to the critically ill patients we serve. According to the forthcoming data from the Society for Thoracic Surgeons (STS) - the industry standard for heart surgery data - our heart bypass program ranks within the top 10 percent of hospitals nationwide for inpatient survival, scores high in overall quality, and is in line with national averages for similar hospitals.
We've openly acknowledged that some previous years' measures were not up to our prior performance, yet today's clinical data clearly tells a vastly different story - one that today's patients and families deserve to hear. New leadership, expanded medical expertise, and new processes across many areas have led to dramatic improvements across the system. Premier Inc., a company that closely tracks the performance measures for hospitals across the country, documented our improvements in quality and safety scores over the past year.
Our hearts and prayers are with each family that was referenced in the article. We are saddened by the passing of any patient. We spend weeks, months, and even years developing a relationship with them. We take these situations incredibly seriously. For privacy and other protections, we could not address each case in the media.
The improvements in our heart bypass program are due to the work of an experienced and growing team of 13 cardiovascular surgeons and hundreds of dedicated nurses and other specialists committed to caring for each patient's unique needs. Our goal every day is to ensure that each patient receives the care he or she needs - with compassion and reverence - and goes home as healthy as possible. This is our mission and our passion, and we work for nothing less every single day.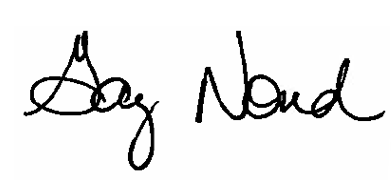 Gay Nord
Market President
Baylor St. Luke's Medical Center
Publish date:
Friday, August 03, 2018
Find a Doctor
---
Looking for a doctor? Perform a quick search by name or browse by specialty.