Breast Cancer Awareness Advocate Faces Personal Journey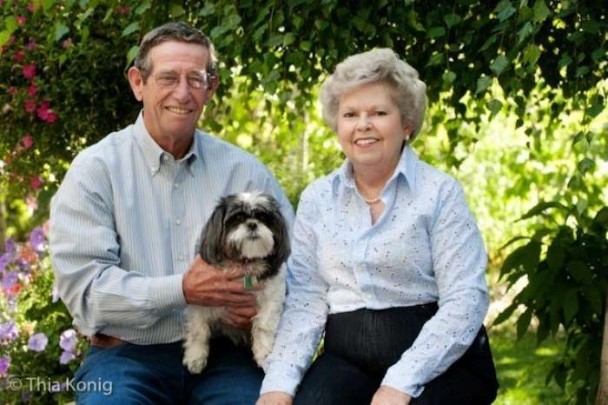 Two and a half decades ago, Barbara Polk walked alongside her dear friend Jan Moore who had been diagnosed with breast cancer, offering support and prayers when they were most needed. In the mid-90s, none of her friends had cancer, not being as prevalent as it seems to be today. After Moore's death, Polk knew she had to do something to raise awareness about this terrible disease. Along with a close-knit group of friends, Polk co-organized what's now known as one of the most successful community programs – the Power of Pink! luncheon.
Little did she know, Polk would face a similar journey to her friend's, but fortunately she would join a sisterhood of survivors.
Power of Pink! – hosted by St. Luke's Health-Memorial –began as the Jan Moore Memorial Lecture in memory of Moore's battle with breast cancer that ended in 1993. Her courage and determination won the hearts of her friends, family, and hospital leaders, including Polk, and what began as a handful of women discussing breast cancer over sack lunches in the hallway of Memorial has grown to a luncheon that caters to more than 1,200 women in Deep East Texas.
As she does every year, Polk scheduled her yearly mammogram at St. Luke's Health-Memorial in October 2015 – just days after wrapping up the annual Power of Pink! luncheon in Lufkin. Feeling great about the appointment and with a sense of accomplishment for the year, she went on with her day until she got that dreaded phone call.
"I even argued with the girl on the phone, telling her I had just had my mammogram, until she told me, 'Mrs. Polk, they think they see something. We really need you to come back,'" Polk said.
A second mammogram the next day led to a biopsy.
The results showed a malignant tumor in her breast.
"When they called me in for that second mammogram, the first thing that I thought was that it was going to be malignant," Polk said. "It's the first thing that pops into your mind. Between the mammogram and the biopsy there were a number of days, which gave me lots of time to think about it. Here I am after 20-plus years of Power of Pink, out there raising my flag for this luncheon every year, and here I was with that group (of women diagnosed with breast cancer). Of course, breast cancer goes through every woman's mind at some point, but I just never thought I would be in that group."
Surrounded by thoughts and prayers and an undoubtedly powerful support system in her husband, two grown children, extended family and friends, Polk had a lumpectomy in Houston on November 19 – just a few short weeks after her diagnosis. Due to an early diagnosis, Polk's cancer was caught in Stage 1 and had not spread to her lymph nodes.
"Different people manage situations in different ways. Some hold their feelings close to the vest and others find comfort in their faith," said Carl Ray Polk, Jr., Barbara's son. "But I will challenge anyone to find someone that is stronger in her faith and conviction than my mother. That was the strongest asset she carried with her from start to finish. I don't believe there is a stronger human being than my mother."
Three weeks into an exhausting radiation regimen at the Temple Cancer Center, Radiation Oncologist Dr. Sid Roberts told Polk she was cancer free.
"I was so fortunate. I won't say lucky. Fortunate is the word, because that is the God giving part of it," Polk said. "I'm not saying I don't believe in luck, but my situation was a God thing."
Polk said joining the sisterhood of breast cancer survivors has drawn her closer to other friends facing the same battle. She recognizes the importance of a strong support system and the power of an almighty God.
"I received so many beautiful cards and notes. That was so important knowing there were so many friends out there remembering me. It's very humbling experience," Polk said. "Your support system gets you through it. I don't know how women do it without that kind of support. I think it would be impossible without it."
As one of the original organizers of the Power of Pink luncheon, Polk remains a major proponent of spreading awareness about breast cancer and early detection. She says making that appointment for her yearly mammogram and the power of prayer saved her life.
"I had so many friends praying for me, every day. That's what gets you through this." Polk said. "I'm big on the power of prayer. I truly believe it was God's plan to get me through this. He has a plan for all of our lives. I truly believe that's why I was able to get through this with such a good ending to my story."
Publish date:
Sunday, October 02, 2016
Find a Doctor
---
Looking for a doctor? Perform a quick search by name or browse by specialty.