Certified Nurse Midwife Joins Memorial Clinics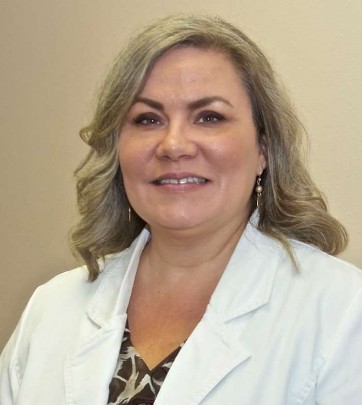 St. Luke's Health-Memorial Lufkin welcomes Crystal Smith, CNM, MSN, RN, to the medical staff in Angelina County. Ms. Smith is a Certified Nurse Midwife and she joins the Memorial Clinics team.
Ms. Smith specializes in prenatal care, family planning and women's health. She is passionate about helping East Texas women improve their overall well-being, especially young mothers by assisting with breastfeeding and the new stages of motherhood.
She graduated from Frontier Nursing University in 2011 and Northwestern State University in 1996. She has worked as a Certified Nurse Midwife in Cleveland, Texas, University of Texas Medical Branch's Regional Maternal Child Health Program (UTMB RMCHP) and Livingston Birth Center. She was also a Sexual Assault Nurse Examiner at St. Luke's Health-Memorial Livingston, as well as a Registered Nurse there in the newborn nursery and Labor & Delivery departments. She has also worked as a Labor & Delivery Registered Nurse in Kingwood Medical Center and as a Registered Nurse at UTMB RMCHP.
"We are excited to have Ms. Smith join our Memorial Clinics staff as she brings with her a wealth of knowledge and passion for women's health," said Shawn Barnett, St. Luke's Health-Memorial COO & Lufkin President.
Ms. Smith speaks English and Spanish and is now seeing patients at 503 S. John Redditt Drive in Lufkin. Patients can schedule an appointment by calling 936-632-1533. Her office hours are Monday through Thursday from 8 a.m. to 5 p.m. and Friday 8 a.m. to noon.
St. Luke's Health Memorial Clinics, a division of St. Luke's Health, employs more than 30 providers in 17 locations across East Texas, including Lufkin, Livingston and San Augustine. Our physicians pride themselves on delivering exceptional health care via the latest in technology and patient comfort. The Memorial Clinics specialties include Internal Medicine, Cardiology, Physical Medicine & Rehabilitation, Cardiovascular & Thoracic Surgery, Obstetrics and Gynecology, Family Practice, Ear, Nose & Throat and Chiropractic care. Memorial Clinics accepts Medicare, Medicaid and most private insurance. Visit memorialclinics.com to learn more about our physicians and connect with the personalized patient portal. 
Publish date:
Thursday, July 07, 2016
Find a Doctor
---
Looking for a doctor? Perform a quick search by name or browse by specialty.