St. Luke's Health Announces New System Directors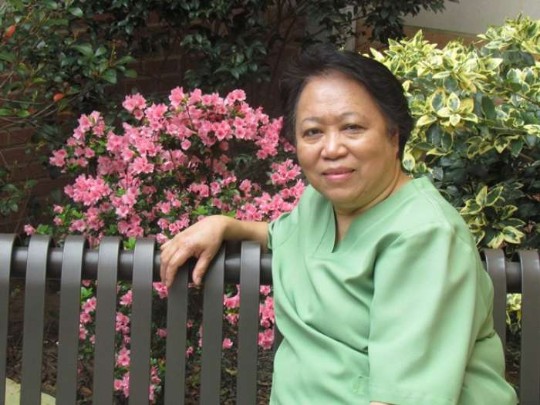 Optimizing a system-wide approach to hospital operations, St. Luke's Health Memorial announces two new system directors for hospital specialties.
The new System Director of Lab will be Edna Almirol, of Livingston, and the new System Director of Respiratory Therapy and Sleep Lab will be Robert Davis, of Lufkin. Their responsibilities cover the Lufkin, Livingston and San Augustine hospitals.
Ms. Almirol will replace Larry Hinsley, who recently announced his retirement.
Ms. Almirol joined Memorial in 1998 to lead to the Livingston lab in preparation of its initial accreditation with the Joint Commission. Since then she has led the lab in three Joint Commission surveys, as well as seven CAP Accreditation Surveys. Ms. Almirol was named the Director of Laboratory Services in Livingston in May 2008. She has experience in all aspects of Laboratory Services including Hematology, Blood Bank, Chemistry, Urinalysis, and Serology with more than 20 years of leadership experience.  
Mr. Davis has been with the Memorial system for a combined total of 11 ½ years. He has more than 12 years of leadership experience, with 22 years as a Registered Respiratory Therapist. Mr. Davis was the first Registered Polysomnographic Technician in the deep East Texas area in 1998 and was instrumental in developing the Sleep Lab Lufkin in 1995 and the Livingston Sleep Lab in 2009. His most recent position was the Livingston Director of Respiratory and Sleep Lab.
"Edna and Robert are valued members of this team and have vast amounts of experience in leading and motivating our employees," said Shawn Barnett, St. Luke's Health Memorial Chief Operating Officer and Lufkin President. "We look forward to utilizing their individual talent and specialized skills to help us fulfill our mission of creating healthier communities throughout East Texas."
Publish date:
Friday, April 08, 2016
Find a Doctor
---
Looking for a doctor? Perform a quick search by name or browse by specialty.