St. Luke's Health-Memorial Livingston Earns Gold Seal of Approval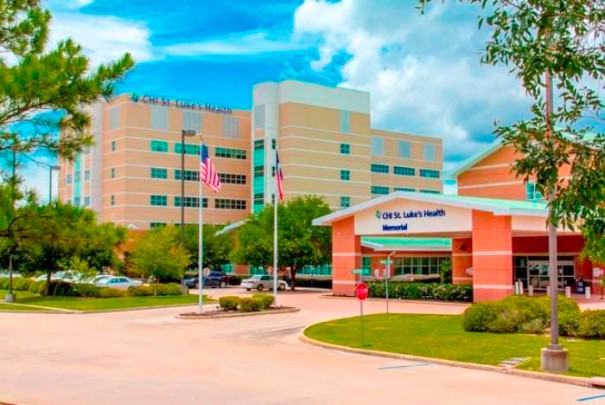 As a reflection of St. Luke's Health-Memorial Livingston's commitment to providing safe and effective patient care, the hospital recently earned The Joint Commission's Gold Seal of Approval® for Hospital Accreditation.
During a rigorous onsite survey, a team of Joint Commission experts evaluated compliance with hospital standards related to several areas, including emergency management, environment of care, infection prevention and control, leadership, and medication management. The Gold Seal of Approval® demonstrates the hospital's continuous compliance with its performance standards.
"The Joint Commission is the premier health care quality improvement and accrediting body in the nation, and we are honored to be recognized by this organization," said Kristi Froese, Vice President of Clinical Operations at St. Luke's Health-Memorial Livingston. "A lot of hard work goes into maintaining a high level of quality, safe health care for our friends and neighbors. And the work doesn't end when the survey is over. Our staff continues to work together to develop and implement approaches that have the potential to enhance the care we provide for our patients."
The Joint Commission has accredited hospitals for more than 60 years. More than 4,000 general, children's, long-term acute care, psychiatric, rehabilitation and specialty hospitals currently maintain accreditation from The Joint Commission, awarded for a three-year period.
St. Luke's Health-Memorial Livingston has been accredited by The Joint Commission since 2010.
"We take the responsibility of caring for our patients seriously. There is nothing more important to us than quality and patient safety," Froese said. "We strive each and every day for clinical excellence within our hospital and outpatient services. I feel honored to work with an organization and staff who make our patients a priority and for a successful survey."
The Joint Commission's hospital standards are developed in consultation with health care experts and providers, measurement experts and patients. The standards are informed by scientific literature and expert consensus to help hospitals measure, assess and improve performance.
Publish date:
Wednesday, February 13, 2019
Find a Doctor
---
Looking for a doctor? Perform a quick search by name or browse by specialty.