St. Luke's Health-Memorial Lufkin Lab Receives Prestigious Accreditation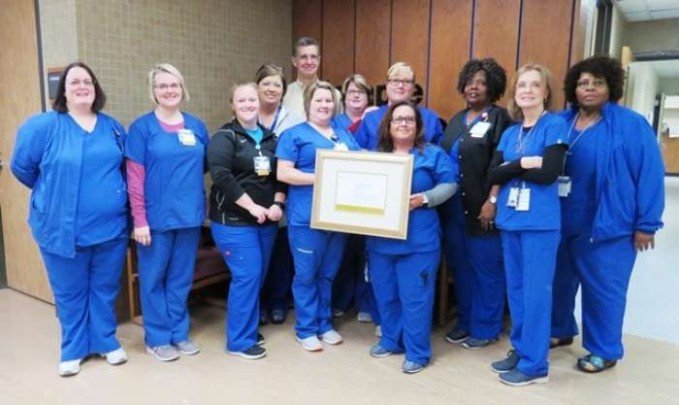 The main laboratory at St. Luke's Health-Memorial runs a variety of different tests every day. The accuracy of each of those tests is essential to properly diagnosis every patient the hospital serves, because according to the American Clinical Laboratory Association clinical laboratory tests guide more than 70 percent of medical decisions made by health care providers.
Based on the results of a recent on-site inspection for quality, the Accreditation Committee of the College of American Pathologists (CAP) announced the Lufkin lab will once again receive accreditation for maintaining the highest levels of quality and safety.
The CAP program is an internationally recognized organization. The U.S. federal government recognizes the CAP Laboratory Accreditation Program as being equal-to or more-stringent-than the government's own inspection program.
"We pride ourselves in upholding the highest possible standards," Dr. Todd said. "The Laboratory staff goes beyond standard quality practices and performs at the same level as some of the greatest institutions worldwide."
The CAP checklist includes nearly 3,000 requirements organized into 21 checklists which represent the program's rigorous accreditation standards. During unannounced inspections, CAP teams use the checklists as a guide to assess the laboratory's overall management and operation.
The St. Luke's Health-Memorial Laboratory in Lufkin is one of more than 7,700 CAP-accredited facilities worldwide and has been CAP-accredited since 2008.
"We believe that every patient deserves the very best care. Receiving this accreditation is true honor, as it is a testament to our staff's outstanding effort and focus on safety," Dr. Todd said.
Publish date:
Thursday, November 29, 2018
Find a Doctor
---
Looking for a doctor? Perform a quick search by name or browse by specialty.