St. Luke's Health Memorial Lufkin Welcomes new ED Medical Director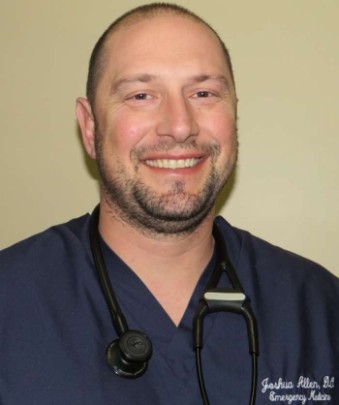 St. Luke's Health Memorial welcomes its new Medical Director for the Lufkin Emergency Department, board certified Emergency Physician Joshua Allen, D.O.
Dr. Allen has provided coverage in the Lufkin Emergency Department since 2012. Previously, he worked at Good Shepherd Medical Center and with a variety of MRI and Emergency Departments and Urgent Care facilities.
Dr. Allen finished his residency and fellowship in Emergency Medicine at Christus Spohn Hospital-Memorial through Texas A&M University-Health Science Center in Corpus Christi, Texas in 2012. He received his Doctorate degree from Lake Erie College of Osteopathic Medicine in Erie, PA, and graduated from Stephen F. Austin State University and Angelina College.
"Dr. Allen is no stranger to our Emergency Department or the East Texas area. He brings a wealth of expertise to our facility and values urgency, efficiency and quality of care. We look forward to working with him," said Shawn Barnett, St. Luke's Health Memorial COO & Lufkin President.
St. Luke's Health Memorial leads the area in offering the most advanced technology in its Emergency Department. In addition to small patient/staff ratios, St. Luke's Health Memorial emergency rooms are equipped with the latest imaging and medical information systems available.
Publish date:
Tuesday, February 02, 2016
Find a Doctor
---
Looking for a doctor? Perform a quick search by name or browse by specialty.