St. Luke's Health Memorial offers one-of-a-kind cardiovascular treatment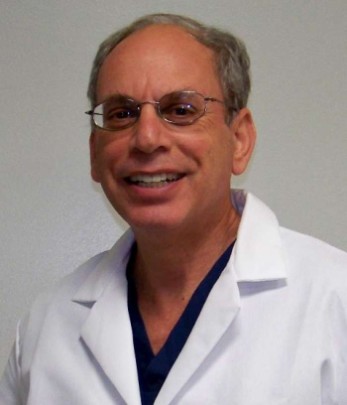 The cardiovascular system is an amazing network that keeps the body pumping, but high risk factors such as smoking, diabetes, high cholesterol and high blood pressure can do major damage. These poor health choices – along with other unmodifiable risk factors such as age and ethnicity – can cause blockages in the arteries in a disease called peripheral arterial disease (PAD).
But now, St. Luke's Health Memorial Lufkin is the first medical center in the region to offer an innovative treatment for PAD. This treatment – the Lutonix® 035 Drug Coated Balloon PTA Catheter – is the first and only treatment of its kind approved by the U.S. Food and Drug Administration (FDA).
Successful treatment of PAD requires improved blood flow for longer periods of time. Primarily used during a peripheral vascular intervention procedure, the angioplasty balloon expands within the vessel providing additional blood flow to areas of the body in need. Following successful angioplasty; however, a process of repair may lead to re-narrowing or even closure of the artery treated. When the drug-eluting balloon comes in contact with the wall of the vessel, the low-dose drug is absorbed preventing re-narrowing.
This innovative device can provide the same effect as a stent, and following the procedure, patients may have no need for additional procedures.
"Our Interventional Cardiologists see so many cases of peripheral arterial disease every year, and we recognized the need for a safe and effective addition to the treatment algorithm for PAD," said Stacy Garcia, Cardiovascular Services Market Administrator "As the area leader in cardiovascular services, St. Luke's Health Memorial is committed to enhancing our services by obtaining the latest in medical technology."
Peripheral arterial disease is a common problem in the East Texas area. A person is 25 times more likely to develop PAD if he or she smokes making it the number one risk factor for the disease. Type 2 diabetes makes a person up to 4 times more likely to develop PAD.
If left untreated, PAD can lead to severe blockages in the arteries of the legs or feet, and eventually, even amputation.
There is a wide range of treatment for PAD depending on severity, but St. Luke's Health is pleased to offer this innovative option in our state-of-the-art Cardiac Catheterization Lab. Cardiovascular Disease Specialist Steven Feld, M.D. performed the first procedure of this kind in East Texas on March 13. All local Interventional Cardiologists now have access to this device and can offer their patients this option.
If you or someone you know has symptoms of PAD, a physician should be seen without delay. Below, please find six tips from LoveYourLimbs.com to help reduce the risk of PAD:
Stop smoking. This is the number one risk factor for PAD and makes you up to 25 times more likely to develop the disease.
Take care of diabetes. Type 2 diabetes makes you up to 4 times more likely to develop PAD. Please follow your diabetes care program.
Take care of high blood pressure. Get a check-up at the doctor's office. If you have high blood pressure, please follow your physician's recommendations. High blood pressure can eventually damage your artery walls and can lead to PAD.
Take care of high cholesterol. Cholesterol is a substance in the blood that sticks to the walls of the artery, causing a buildup of plaque that can narrow and harden the artery. The risk of PAD increases 5-10 percent with every 10 mg/dL increase in total cholesterol levels. High cholesterol is caused by a combination of genetics and unhealthy lifestyle but can be managed by following your physician's recommendations.
Age and ethnicity matters. If you are 50 or older, you should get your doctor's advice about good diet, exercise and daily routine. Embracing a healthy lifestyle can reduce your risk of PAD. African-Americans are at highest risk for PAD.
Know your own history. Just like coronary artery disease, heart disease, heart attack or stroke, if someone in your family has had PAD, there's a greater risk of it happening to you.
Publish date:
Tuesday, April 21, 2015
Find a Doctor
---
Looking for a doctor? Perform a quick search by name or browse by specialty.