St. Luke's Health-Memorial Recognized by Lufkin FD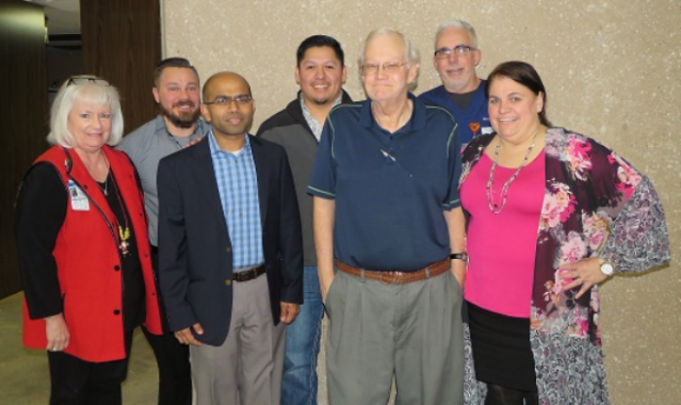 St. Luke's Health-Memorial Lufkin was recognized for its lifesaving efforts by the Lufkin Fire Department.
Each year the LFD includes highlights of their yearlong lifesaving efforts at their annual Christmas party, and make special presentations to employees, local residents and community partners who contribute to their work.
The St. Luke's Health's emergency, cath lab and ICU teams provided exceptional care for Michael Arrowwood, a cardiac arrest patient. After administering CPR and being defibrillated, he was brought to St. Luke's Health where he was resuscitated on September 4, 2018. Michael was then transferred from to Houston where he made a recovery and is now able to return to work, thanks to the many healing hands that aided in his treatment
Publish date:
Thursday, January 03, 2019
Find a Doctor
---
Looking for a doctor? Perform a quick search by name or browse by specialty.