St. Luke's Health Memorial San Augustine Graduates Inaugural Sacred Vocation Classes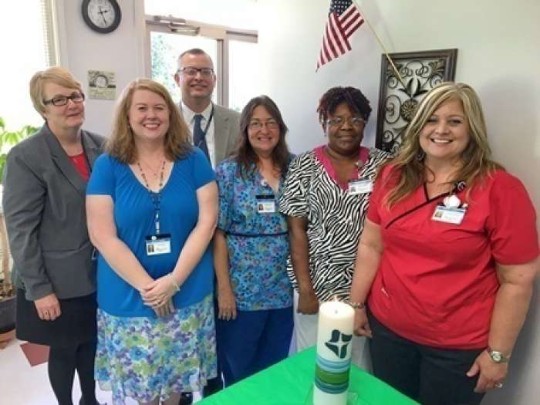 The word "vocation" comes from a Latin word meaning "a calling." The staff at St. Luke's Health Memorial recognizes their calling to care for the sick and dying is a sacred one.
This year, Memorial implemented a program through Catholic Health Initiatives called "Sacred Vocation," which brings together a small group of employees from different departments to focus on creating a sacred workplace and enhancing the overall patient experience.
The class members spend an hour each week discussing the gifts God has given them and how they can use those talents and abilities in their everyday life. Each group of participants works to develop an oath committing to healing others and all participants take the oath together upon graduation. St. Luke's Health Memorial San Augustine recently graduated its inaugural class.
"This program is in place to help participants see their work not just as a job but as a sacred vocation," said Jay Gilchrist, VP of Mission Integration and Sacred Vocation Facilitator. "One aspect is to help them realize the value of their work and the critical role they play in the healing process."
Publish date:
Monday, June 06, 2016
Find a Doctor
---
Looking for a doctor? Perform a quick search by name or browse by specialty.