St. Luke's Health-Memorial Shows Its Appreciation for Local Ministers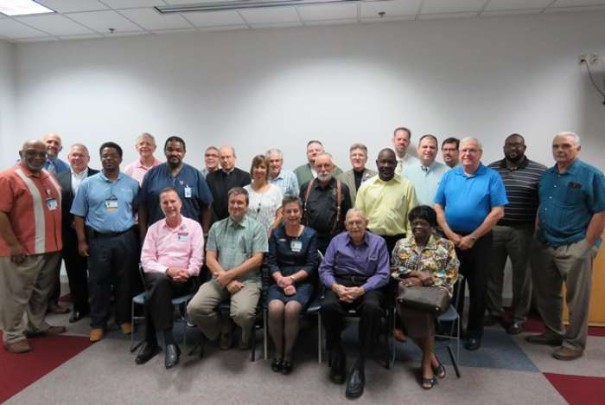 In order to facilitate an awareness of the sacred work of healing and dedication to holistic care of body, mind and spirit, St. Luke's Health-Memorial partners with ministers across East Texas. On Wednesday, November 2, St. Luke's Health leaders gathered with 30 pastors representing various churches and spiritual groups to show appreciation for the work they do.
This second annual breakfast followed this year's Pastoral Care Week theme of Spiritual Resilience. 
"We know that we are helped tremendously by the numerous local ministers who volunteer their time and services to providing spiritual care to our patients," said St. Luke's Health Vice President of Mission Integration Jay Gilchrist.
New Market CEO for St. Luke's Health-Memorial Monte Bostwick also shared his faith journey with the group and spoke about his career in health care as a calling to serve God's people. He affirmed CHI's commitment to work alongside the faith community to provide the best care and to facilitate healthy behaviors. He also pledged CHI's commitment to help build healthier communities, as well as to continue helping people get the best possible health care.
Jay Gilchrist, VP-Mission Integration expressed appreciation for the ministers' support of the spiritual resilience of our people and communities and with providing support for people when facing life's challenges. 
"They are the primary spiritual care givers, and we are blessed by them," he said.  "Our specialists in the health care setting, along with their spiritual guidance make us a good team. We want to team up with our local ministers and with everyone who wants to make this a healthier place to live."
Publish date:
Sunday, November 06, 2016
Find a Doctor
---
Looking for a doctor? Perform a quick search by name or browse by specialty.