St. Luke's Health-Memorial Welcomes New Gastroenterologist, Hepatologist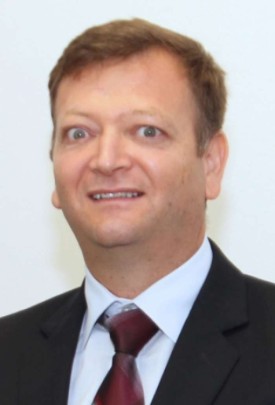 St. Luke's Health-Memorial Livingston welcomes board certified Gastroenterologist and Hepatologist Georg Elias, M.D. to the medical staff in Polk County and the Memorial Clinics team.
Dr. Elias completed a Gastroenterology and Hepatology fellowship at the University of Texas Medical Branch at Galveston in 2013 and a post-doctoral research fellowship at the University of Massachusetts Medical School. He played an important role in the development of a study that investigated beta cell proliferation during that time. He completed his residency and internship at Boston University's Roger Williams Medical Center in Providence, Rhode Island. Dr. Elias graduated with his doctorate degree from the University of Damascus in Syria in 1996.
Dr. Elias previously served as a Primary Care Physician in Syria and comes from southern Illinois where he was a Gastroenterologist for the past three years. He is a member of the Crohn's & Colitis Foundation of America, the American College of Gastroenterology, the American Gastroenterological Association and the American Society for Gastrointestinal Endoscopy.
He is now seeing patients at the Medical Arts Pavilion located at 1717 Hwy. 59 Bypass, Suite A in Livingston. Patients can schedule an appointment by calling 936-329-8446. His office hours are Monday through Thursday from 8 a.m. to 5 p.m. and Friday 8 a.m. to noon. His office accepts most major insurance, Medicare and Medicaid.
St. Luke's Health Memorial Clinics, a division of St. Luke's Health, employs more than 30 providers in 17 locations across East Texas, including Lufkin, Livingston and San Augustine. Our physicians pride themselves on delivering exceptional health care via the latest in technology and patient comfort. The Memorial Clinics specialties include Internal Medicine, Cardiology, Physical Medicine & Rehabilitation, Cardiovascular & Thoracic Surgery, Obstetrics and Gynecology, Family Practice, Ear, Nose & Throat and Chiropractic care. Memorial Clinics accepts Medicare, Medicaid and most private insurance. Visit memorialclinics.com to learn more about our physicians and connect with the personalized patient portal. 
Publish date:
Friday, August 12, 2016
Find a Doctor
---
Looking for a doctor? Perform a quick search by name or browse by specialty.