Diabetes Expo set for Nov. 1 at Memorial Medical Center-Lufkin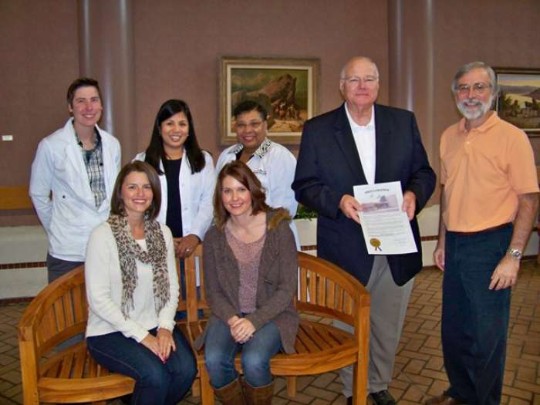 In the United States, 25.8 million children and adults — 8.3 percent of the population — have diabetes, and more are being diagnosed every day. On November 1, Memorial Medical Center-Lufkin presents "A Day in the Life of Diabetes" Expo from 9 a.m. to 3 p.m. in the hospital's main lobby.
More than 30 vendors will be on hand to distribute life-saving information, as well as free give-aways.
An opening ceremony will commence at 9 a.m. with a proclamation marking November as Diabetes Awareness Month.
Dr. Lance Sloan, Medical Director of the HC Polk Education Center for Diabetes, Heart and Stroke, will give a presentation at 10 a.m. about diabetes care; Dr. David Ladden, a local board certified Cardiothoracic Surgeon, will give a presentation at 1 p.m. on vascular care; and the Memorial Cooking Innovations team will give a live cooking demonstration at 11 a.m. Samples will be provided to those who attend, and the Memorial Medical Center-Lufkin cafeteria will also be serving the same meal for purchase.
In the meantime, the public is invited to peruse the multiple vendors providing information about foot care and wound healing, smoking cessation, nutrition and recognizing the signs and symptoms of stroke. Diabetes Risk Assessments, diabetes blood testing and blood press checks will also be provided.
For more information, contact the H.C. Polk Jr. Education Center at 639-7585.
Publish date:
Friday, October 26, 2012
Find a Doctor
---
Looking for a doctor? Perform a quick search by name or browse by specialty.