Dr. Buschemeyer discusses catheter complications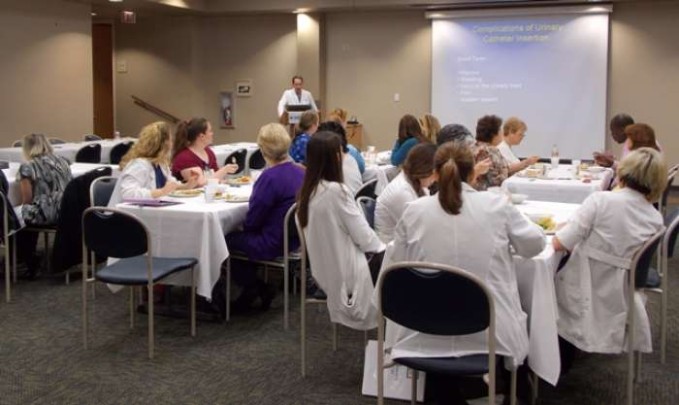 Long term care centers from across East Texas attended Memorial Medical Center-Lufkin's quarterly outreach meeting on March 21. Memorial works closely with long term care centers in East Texas when it comes to quality patient care, and these quarterly meetings are just one example of how the hospital strives to enhance communication between the entities.
Cooper Buschemeyer, M.D., Urologist with East Texas Urology Associates, was the featured speaker at the meeting. Buschemeyer is a Board Certified Urologist who began practicing at Memorial in September 2012. He spoke with the group about the risks and complications from Foley Catheters, especially in the geriatric community.
Publish date:
Monday, March 25, 2013
Find a Doctor
---
Looking for a doctor? Perform a quick search by name or browse by specialty.