Family Crisis Center Receives Donation from Women's Power Lunch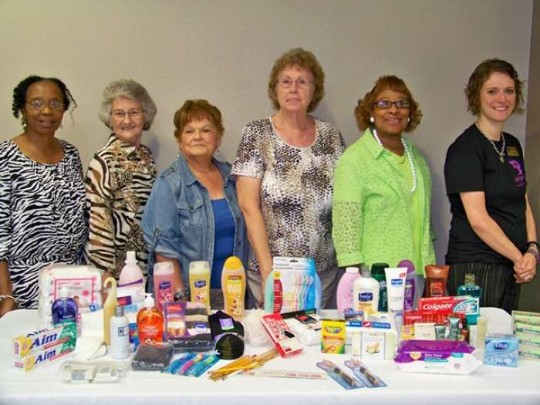 The members of Memorial Medical Center – Lufkin Women's Power Lunch recently collected toiletries, socks and underwear, baby items and much more to benefit the Family Crisis Center during its September luncheon.  Vickey Booker, Brenda Stockman, Nell Bell, Ramona Morgan, Diana Scott and Jaime West, Child Advocate with the Family Crisis Center, show of just some of the items that were donated by luncheon attendees.  Each month the Women's Power Lunch group collects items for various non-profit agencies.  At the next luncheon in November, the women will collect items for the Kurth Memorial Animal Shelter.  The topic at the Women's Power Lunch on November 13 will be "Tired of Being Tired. Now What?" with Dr. Rima Kittley.  The luncheon is free to the public.  To learn more about the program visit https://www.memorialhealth.org.
Publish date:
Thursday, October 03, 2013
Find a Doctor
---
Looking for a doctor? Perform a quick search by name or browse by specialty.