Health Information at Your Fingertips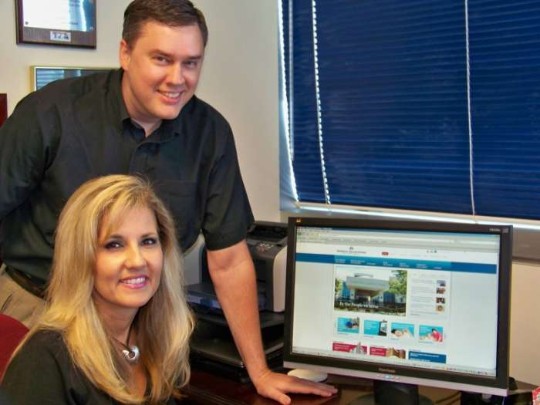 Looking for a physician?  How about a career in the medical field?  Would you like information about specific medical procedures?  Or would you simply like to pre register or pay your health care bill online?  You can find all of this and more when you visit Memorial Health System of East Texas' newly created web site, www.memorialhealth.org.
"Each day thousands of people visit Memorial Health System of East Texas.  However, they aren't only walking through the doors of one of our four medical facilities, but they are going online to learn more about their health and what our medical community has to offer," said Yana Ogletree, Director of Marketing Communications at Memorial.  "Research shows that a significant amount of people representing all demographics, are finding answers to their health care questions online.  That's why we are continually look for ways to enhance our web presence, whether it is offering video clips on medical procedures being performed locally by our very own physicians and surgeons or if it is learning how to cook and eat healthy with East Texas' Chef Mani and Registered Nutritionist, Tim Scallon," said Ms. Ogletree.  "We have a beautiful site that features local experts in their respected fields.  Therefore, when you visit a local physician or one of our hospitals you are greeted by a familiar face."
The newly revised web site offers valuable information that will help expedite admission to the hospital, such as pre registration, medical records, tips on preparing for a hospital stay, visiting hours and directions.  Plus information on hospital amenities, such as dining, in room movies, and chapel services are featured.  Guests also can learn about hospital services, research local physicians, and even check out the latest career opportunities at Memorial.  Additionally, the site links to Memorial's Face Book, You Tube and Twitter pages, which posts the latest hospital events and news.
The new site was created by David Guy, Creative Director and owner of Pioneer Design in Lufkin, and Ms. Ogletree. The site prides itself on simple navigation and user friendly applications.  Although the Memorial web site is updated continually, the last major overall of the site was four years ago.  Shortly thereafter, web designer Bill Cameron and Ms. Ogletree were recognized for their work by the Texas Public Relations Association for creating the "Best Web Site in Texas" in 2008.  
Publish date:
Thursday, June 02, 2011
Find a Doctor
---
Looking for a doctor? Perform a quick search by name or browse by specialty.