Hospital Volunteers Celebrate Successful Year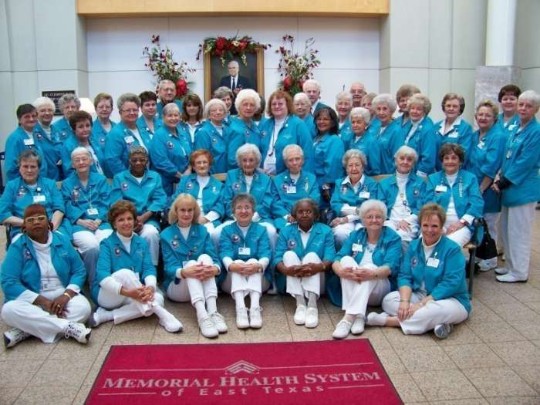 Members of the Volunteer Auxiliary at Memorial Health System of East Texas were recently recognized during National Volunteer Appreciation Week.  The Memorial Volunteer Auxiliary has donated more than one million dollars through scholarships and purchase of technology to Memorial.  The Auxiliary raised over $409,000 in 2010 through books sales, jewelry sales, popcorn sales, scrub sales, and the Memorial Gift Shop.  With 75 members, the Memorial Volunteer Auxiliary not only provides technology and scholarships but welcomes patients to the hospital, provides a caring heart in waiting rooms and much more.  Memorial Health System of East Texas celebrates the dedication and comfort the Auxiliary Volunteers provides patients and employees.  For more information on how to become a Volunteer at Memorial call 639-7237.
Publish date:
Friday, April 15, 2011
Find a Doctor
---
Looking for a doctor? Perform a quick search by name or browse by specialty.