The month of January is dedicated to raising awareness about cervical health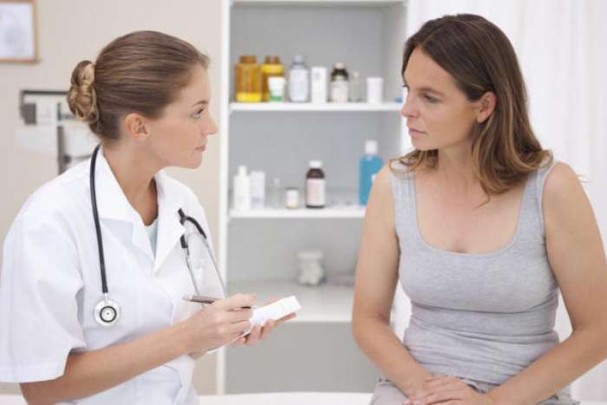 Cancer treatment is most effective when caught early, and of all the gynecologic cancers, only cervical cancer has a specific screening test—the Pap test. St. Luke's Health Memorial Clinics physicians encourage women to get their regular Pap tests in honor of Cervical Cancer Screening Month and Cervical Health Awareness Month.
According to the American Cancer Society, cervical cancer can often be found early – and sometimes even prevented entirely – by having regular Pap tests. If detected early, cervical cancer is one of the most successfully treatable cancers.
"Cervical cancer is one of the few cancers that can be prevented and this is because of screening," said St. Luke's Health Memorial Clinics OB/GYN Adeola Atilade, M.D. "Before cervical cancer develops, changes occur in the cells which may be discovered by the Pap test. It is the detection and early treatment of these precancerous cells that help to reduce the risk of developing cervical cancer."
It is recommended women ages 21 to 29 years old get a Pap test every three years. For women ages 30 to 65, Pap screening and HPV testing should be done every five years. Women over 65 can discontinue screening.
"The cervix is a common site for female cancer," said St. Luke's Health Memorial Clinics OB/GYN Mary Garnepudi, M.D. "When a woman comes in for her Pap test, and there are abnormalities, we can treat the abnormal changes before it turns into cancer."
Women should still see their gynecologist every year for a wellness exam, Garnepudi said.
Most cases of cervical cancer occur in women who have never been screened or were inadequately screened, Atilade said. Healthcare professionals have made great strides in raising awareness and in turn decreasing the percentage of those diagnosed with cervical cancer each year.
Recent advances and research in the prevention, detection and treatment of cervical cancer makes this disease less common in the United States than around the globe. Worldwide, cervical cancer is the third most common type of cancer in women. However, when screened regularly, the chances of developing cervical cancer reduces significantly.
Over time, persistent HPV infections, caused by a sexually transmitted virus, can cause cervical cancer. Gardasil, a 3-shot series, approaches 100 percent protection if the vaccine is received before exposure to HPV. The Advisory Committee on Immunization Practices of the Centers for Disease Control and Prevention and the American College of Obstetrics and Gynecology recommend administration of the vaccine for females ages 9 to 26 years. The vaccine is most effective if given before onset of sexual activity, Atilade said.
To schedule a Pap test or an annual wellness exam, contact Dr. Atilade or Dr. Garnepudi at 936-327-5686 or 936-327-7799. Their office hours are Monday through Thursday from 8:00 a.m. to 5:00 p.m. and Friday from 8:00 a.m. to noon. Dr. Atilade and Dr. Garnepudi are located at 403 Ogletree Drive inside the Medical Arts Pavilion located on the St. Luke's Health Memorial Livingston campus.
Publish date:
Wednesday, January 28, 2015
Find a Doctor
---
Looking for a doctor? Perform a quick search by name or browse by specialty.