Know the Signs and Symptoms, September is AFib Awareness Month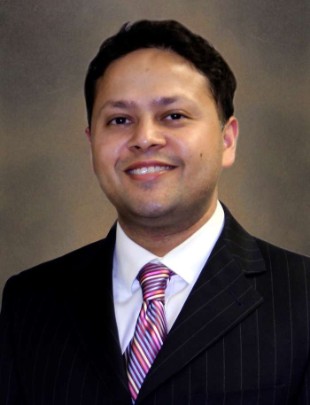 In 2001, Dana Cox and her husband received the surprise of a lifetime. Twelve years after the birth of their first son, Dana was pregnant with twins. However, this pregnancy was nothing like her first. Something didn't feel right. Her heart fluttered and raced. She was short of breath. Despite thinking it was nothing more than the stress and strain of carrying two babies, she sought the expertise of a local cardiologist. At 21 weeks pregnant, Dana was diagnosed with Atrial fibrillation, or AFib.
"After I delivered the twins, the cardiologist tried to take me off of my medications, but I couldn't handle it on my own," Dana said. "I have dealt with this now for 15 years."
A normal heart keeps a steady beat. However, in AFib, the upper chambers of the heart beat irregularly. Many patients describe it as a "fluttering" in the heart. Symptoms include shortness of breath, anxiety, rapid or irregular heartbeat, weakness, difficult exercising, debilitating pain, sweating, lightheadedness or dizziness, and chronic fatigue.
If left untreated, AFib can lead to congestive heart failure or stroke. In fact, AFib increases a person's risk for stroke five-fold and is the leading cause of strokes in the U.S. It can also lead to congestive heart failure, blood clots, and other heart-related complications.
In 2013, Dana had a surgical procedure on the right side of her heart – hoping to resolve the issue – but, by the beginning of this year, it was difficult for her to function on a daily basis.
"I would wake up in the middle of the night and my heart would be racing 90-to-nothing," Dana said.
Electrophysiologist and Interventional Cardiologist Rohit Kedia, M.D., with the Heart Institute of East Texas, suggested a procedure offered at St. Luke's Health-Memorial which utilizes the latest in medical technology.
During a minimally invasive procedure specifically designed for AFib cases, the THERMOCOOL® SMARTTOUCH® Catheter delivers radiofrequency energy to the walls of the heart in order to restore a normal rhythm. The device gives physicians the ability to apply stable contact force which has shown to improve patient outcomes.
"This is the best mapping system available. It helps minimize radiation delivery and gives us more control for a more successful outcome," Dr. Kedia said. "Before you depended on the tactile feel of the physician, but this device tells you exactly how much force you are applying to the heart tissue at any given time. Our success rate has increased dramatically."
After a lot of praying and talking with her husband, Dana's procedure was set for March 4, 2016.
"I knew this was something I needed to do," Dana said. "I had to outweigh the risks in order to live a little longer. I knew it was in God's hands."
After spending just two nights in the hospital, Dana was back at work on Monday morning. Five months later, she said she's not experiencing any side effects from AFib and hopes to completely be off her medications one day.
"I've come a long way," Dana said. "I'm so appreciative of everything my cardiologists have done for me over the years. I was blessed to have this procedure in Lufkin so that my family could be with me and comfort me."
Typically found only in metropolitan-area hospitals, Memorial cardiologists have used the state-of-the-art technology for nearly a year.
"I am excited to bring amazing technology to this area," Dr. Kedia said. "One of the reasons I came to Lufkin four years ago was to help minimize our patients' need to travel out of town for any medical reasons. I want to provide them excellent care closer to home."
Despite the risks, many patients are unaware that AFib is a serious condition. 
"A lot of patients don't take the matter seriously, and they think it's all in their head," Dr. Kedia said. "But if you suspect you have AFib you should be evaluated by a cardiologist as soon as possible so you don't have to suffer. We have found real arrhythmias in patients and were able to treat them effectively so they could go on to lead healthy lives."
The month of September is recognized as Atrial Fibrillation Awareness Month. It's important to be aware of all potential risks and always consult a physician when experiencing unusual side effects.
Publish date:
Thursday, August 25, 2016
Find a Doctor
---
Looking for a doctor? Perform a quick search by name or browse by specialty.