Lab Director Retires After More Than 10 Years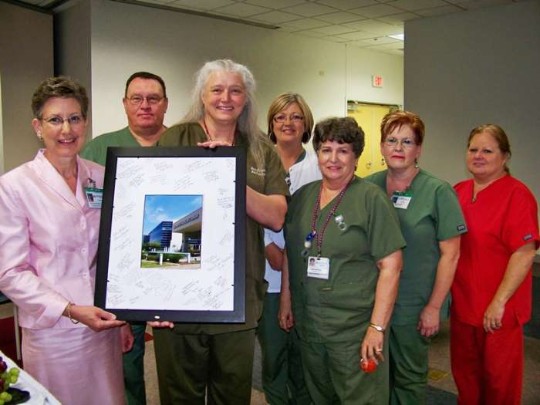 Administration and colleagues at Memorial Health System of East Texas recently celebrated Laboratory Services Director Lesa Lanier's retirement after more than 10 years of dedication to the organization.  Throughout her tenure, Lanier was instrumental in expanding laboratory services and modernizing the lab facilities.  Among her noteworthy accomplishments was the creation of Memorial Express Labs in Lufkin, Livingston and San Augustine. Peggy Mortenson, COO of Memorial Health System of East Texas and Vice President of Clinical Operations, along with colleagues (from left) Larry Hinsley, Lesia Jones, Mary Winthrop, Pam Pickard and Theresa Sant congratulate Lanier at a recent party held in her honor.
Publish date:
Monday, August 05, 2013
Find a Doctor
---
Looking for a doctor? Perform a quick search by name or browse by specialty.