Laboratory Week Celebrated at Memorial Health System of East Texas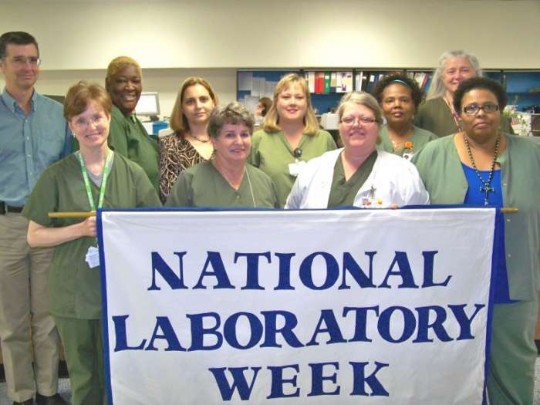 The Laboratory Professionals at Memorial Medical Center—Lufkin were recently recognized during Laboratory Week.  Laboratory Professionals are an essential part of the health care team.  They perform tests on body fluids, interpret the results, and help provide a complete picture of a patient's health.  Among those being recognized at Memorial were, back row, from left, David Todd, MD, Medical Director; Cynthia Nash; Mariela Vasquez, MD; Angie Hudson, MLT, ASCP; Janice Oliver; Lesa Lanier, CLT, HEW, Director of Laboratory.  Front row, from left, Christy Westbrook, HT, HTL, ASCP; Mary Winthrop, HT, ASCP; Judith Few and Gayle Truscott.
Publish date:
Monday, May 09, 2011
Find a Doctor
---
Looking for a doctor? Perform a quick search by name or browse by specialty.