Leadership Lufkin tours Memorial Medical Center-Lufkin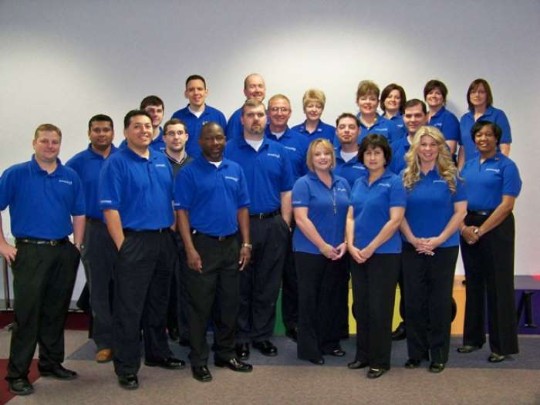 The 2011-12 class of Leadership Lufkin visited Memorial Medical Center-Lufkin Thursday, March 8 during the group's annual Healthcare Day.
Following an informational breakfast presented by Administrative Director of Critical Care Stacy Garcia and Marketing Director Yana Ogletree, the group of 24 local businessmen and women toured the Lufkin facility. The tour included the Temple Imaging Center, the Progressive Care Unit and the Cath Lab, in which they suited up in full sterile suits to see where heart surgeries and other procedures take place in the area's first dedicated heart and stroke care center. Memorial employees helped lead the tour in order to provide detailed information about different functions within the hospital, from radiology to intensive care.
Cutline: The 2011-12 class of Leadership Lufkin. Front row (from left to right): Josh Zeleskey, Patrick Castillo, Robert Shankle, John Wood, Michelle Briley, Glenda Wynne, Tracy Berry, and Demetress Harrell. Middle row (from left to right): Koshy Alexander,    Austin Wright, Al Ross, Lamar Plowman, and Jeff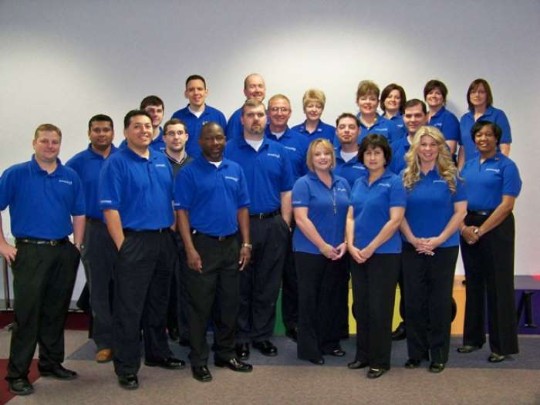 Lawrence. Back row (from left to right): Hall Henderson, Anthony Pittman, Steve Bergman, Tracy Pinkerton, Karen Lazarine, Angie Williams, Pam McGough, and Lisa Curington
Publish date:
Friday, March 09, 2012
Find a Doctor
---
Looking for a doctor? Perform a quick search by name or browse by specialty.