Learn to Love your Heart at Free Luncheon & Seminar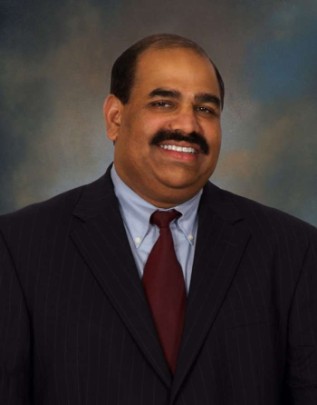 This February, it's time you learned to love your heart. St. Luke's Health Memorial Livingston is hosting a free Love Your Heart Luncheon and Seminar to discuss multiple aspects of cardiovascular health in conjunction with American Heart Month. The event is Thursday, February 25 from noon to 1 p.m. in the St. Luke's Health Memorial Livingston dining room.
Guest speaker Livingston cardiologist C. Kuruvilla Mani, M.D., F.A.C.C. will discuss how vein and leg health affects your heart. Also, St. Luke's Community Education Coordinator Julie Warren, RN, BSN, SCRN, will speak on the importance of learning your individual Ejection Fraction (EF), the percentage of blood that is pumped from your heart during each beat.
Attendees will also get the chance tour the hospital system's newest agent in the fight against heart disease – the Heart and Vascular Mobile Imaging Unit which features outpatient, diagnostic cardiac procedures on-the-go. The new van will travel to different locations across deep East Texas providing echocardiograms, carotid scans and most vein studies to identify common precursors to heart disease.
Door prizes will be given to those in attendance. For more information or to RSVP, contact Lindsey Mott at 936-639-7613 or [email protected].
Publish date:
Tuesday, February 16, 2016
Find a Doctor
---
Looking for a doctor? Perform a quick search by name or browse by specialty.