Livingston Commemorates World COPD Day with Education Fair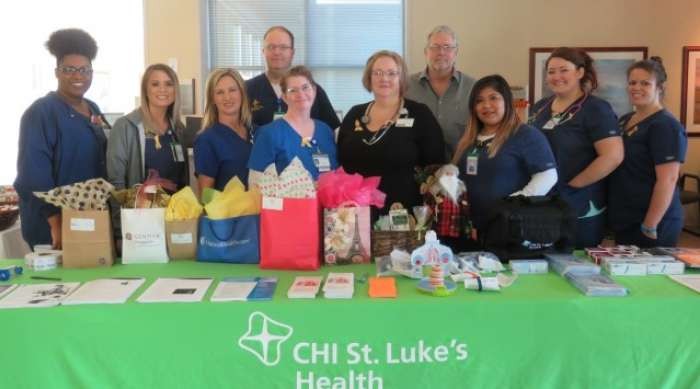 Chronic Obstructive Pulmonary Disease (COPD) affects 30 million Americans.  It is the third leading cause of death in the United States.  St. Luke's Health-Memorial Livingston hosted a Community Screening and Education Fair Wednesday, November 16 in recognition of World COPD Day.
Francis Palmeri, RRT-NPS, CCT, Respiratory Care Coordinator at St. Luke's Health-Memorial Livingston organized the event.  "We wanted to raise awareness of COPD and improve early diagnosis of the disease," Palmeri said.  "The problem with COPD is that many times it goes undiagnosed until the later stages.  By the time a person realizes that shortness of breath is not simply a result of getting older, but rather a sign of a lung condition, it has become a chronic condition."
Staff from Memorial, students from the Angelina College Respiratory Program, representatives from Healthy Polk County and Health South Rehab took part in the awareness event.  Free pulmonary function tests, oxygen checks and blood pressure checks were provided as well as educational materials relating to COPD, cardiovascular diseases and stroke, diabetes and women's services.
If you missed this event, but have lung disease or difficulty breathing, the Better Breathers support group meets monthly in the Community Conference Center at St. Luke's Health-Memorial Livingston.  Visit https://www.chistlukeshealthmemorial.org/calendar to check for scheduled meetings dates and time.  For more information contact Frances Palmeri at 936-329-8557 or Shelia Peabody at 936-933-3840.
Publish date:
Thursday, November 17, 2016
Find a Doctor
---
Looking for a doctor? Perform a quick search by name or browse by specialty.