Livingston Ladies Learning Lots at Memorial's Monthly Women's Power Lunch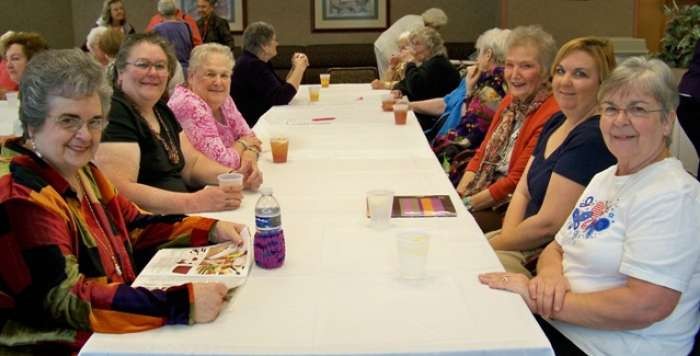 Each month at Memorial Medical Center-Livingston, a group of women gather to learn about medical issues from heart disease to diabetes at the Women's Power Lunch. The luncheon is free and open to the public and plenty of fun for women of all ages.
Pictured from left: Joan Reeves, Anna J. Hawkins, Carol Dirzanoski, Loraine Kincaide, Candy Koen and Kathy Smith. For more information about the Women's Power Lunch, contact Melissa Crager at 936-329-8290 or [email protected].
Publish date:
Monday, January 23, 2012
Find a Doctor
---
Looking for a doctor? Perform a quick search by name or browse by specialty.