Local Cardiologist's New Catheterization Technique Gains National Attention Among Peers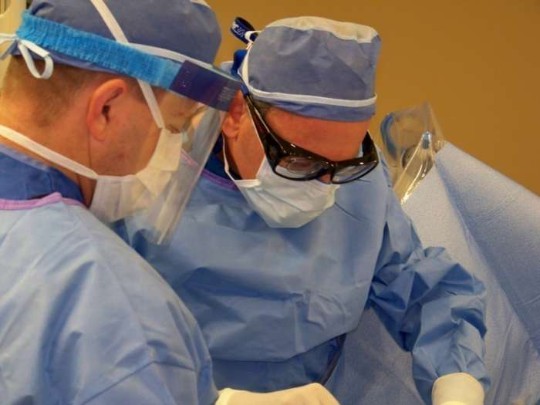 A Lufkin cardiologist and a new technique for heart catheterizations have gained national recognition and are featured in a leading heart journal publication.  In the current issue of the Journal of the American College of Cardiology and Cardiovascular Interventions, Lufkin cardiologist, Dr. Steven Feld, describes a technique for heart catheterizations performed from the left wrist using the radial artery.  Radial artery catheterization is a relatively new approach to heart catheterization that has been shown to be effective, more comfortable for the patient, and associated with less bleeding complications than a similar procedure performed from the femoral artery in the groin.
According to Dr. Feld, right-handed cardiologists typically stand on the right side of the patient when performing a heart catheterization and place a catheter in the right wrist or right groin while observing the procedure on television monitors situated to the patient's left side.  For anatomical reasons, it is more difficult to maneuver the catheters into the heart arteries from the right wrist. This can lead to prolongation of the procedure with increased radiation exposure to the patient.  Dr. Feld and the catheterization team at Memorial Medical Center—Lufkin developed a method for heart catheterization from the left wrist without having to alter the facilities' set up.  "This approach takes advantage of the more natural cure of the arteries towards the heart from the left arm and makes the procedure easier to perform.  This in turn reduces the time for heart catheterization and radiation exposure," said Feld.
The Journal of the American College of Cardiology and Cardiovascular Interventions publication is distributed to members of the American College of Cardiology worldwide.  Dr. Feld is the Medical Director of the Heart and Vascular Diagnostic Clinics in Lufkin and Livingston.  Additionally, he is an Assistant Professor of Medicine at the University of Texas Medical School in Houston.
Publish date:
Thursday, April 21, 2011
Find a Doctor
---
Looking for a doctor? Perform a quick search by name or browse by specialty.