Local Photographer Brings Essence of Angelina County to St. Luke's Health-Memorial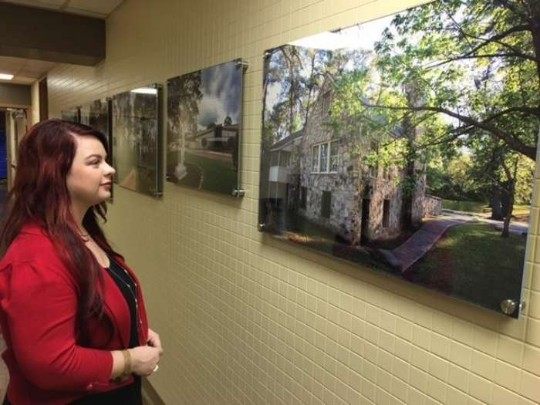 St. Luke's Health-Memorial Lufkin has made several aesthetic updates over the past couple of years, including new flooring and paint, to give the first floor of the hospital a clean, modern look. A special project commissioned by the hospital now completes the overall renovation.

Kellie Gann, a Lufkin photographer, was tasked with capturing the essence of Angelina County – from the banks of Lake Sam Rayburn to the animals at Ellen Trout Zoo to the historic streets of downtown Lufkin. These gorgeous vibrant photos now line the hallway that leads from the main lobby to the west end of the hospital.
"It is one thing to view this artwork from a camera disc or on a computer screen but to see, in person, this awe-inspiring collection which now adorns the walls here at St. Luke's Health-Memorial simply warms the soul," said Market Director of Marketing Communications Tina Alexander-Sellers. "Hats off to the hospital leadership for seeing the value of such work and a huge round of applause to the very talented photographer Kelli Gann who, with a click of her camera, forever preserved these treasured landmarks."
"I'm so proud. I've never done anything of this scale before, and I'm so grateful that St. Luke's Health chose me to do this," Gann said.
The public is welcome to view the artwork during normal visiting hours from 9 a.m. to 9 p.m.
Publish date:
Friday, February 08, 2019
Find a Doctor
---
Looking for a doctor? Perform a quick search by name or browse by specialty.