Longtime Internal Medicine Physician Joins Memorial Clinics as Chief Medical Officer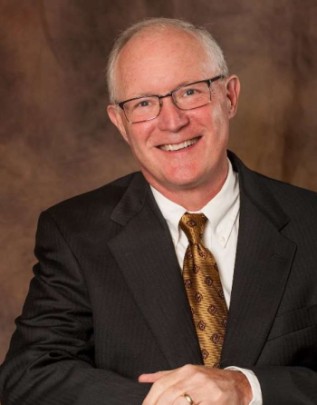 With its ever-expanding directory of physicians and nurse practitioners in eight East Texas counties, St. Luke's Health Memorial Clinics welcomes the tenured medical experience of David Glenn, M.D. in his new role as President & Chief Medical Officer.
Board Certified Internal Medicine physician Dr. Glenn began his practice at Angelina Internal Medicine Associates in 1986. He received his medical degree from Louisiana State University, where he also did his Internal Medicine internship and residency.
As physician leader of St. Luke's Health Memorial Clinics, Dr. Glenn will work closely with the hospital leadership team to develop and deploy strategies to ensure the growth and viability of the physician enterprise. Using his 30 years of experience in the medical field, Dr. Glenn will be the physician voice and liaison between the Memorial Clinics physician partners and the hospital.
Since 2009, Memorial Clinics has provided quality outpatient medical care across East Texas. More than 30 physician partners are currently serving the needs of the communities in Lufkin, Livingston, San Augustine, Groveton, Cleveland, Coldspring, Hemphill and Center.
"The mission of CHI is to create healthier communities, and we believe we are helping to fulfill that mission by providing excellent care in our more rural areas," said Rick Hefner, Vice President of Physician Enterprise. "Dr. Glenn will collaborate with this talented group of medical professionals to provide leadership and support so that we may continue to expand our diverse services."
Dr. Glenn will assume his new fulltime role on April 11, and close his clinic on April 8.
"As difficult as it is to say good-bye to my patients, I look forward to the new opportunities and challenges afforded to me by St. Luke's Health and Memorial Clinics," said Dr. Glenn. "The physicians and nurse practitioners at Memorial Clinics pride themselves on delivering exceptional health care in state-of-the-art facilities that offer the latest in technology and patient comfort, and I'm thrilled to be a part of that."
Memorial Clinics physicians specialize in Family Practice, Obstetrics & Gynecology, Cardiology, Cardiovascular and Thoracic Surgery, Internal Medicine, Physical Medicine & Rehabilitation, Allergy/Otolaryngology (Ear, Nose & Throat), and Chiropractic Care.
Publish date:
Wednesday, April 06, 2016
Find a Doctor
---
Looking for a doctor? Perform a quick search by name or browse by specialty.