Lufkin Cardiologist Named Texas Super Doctor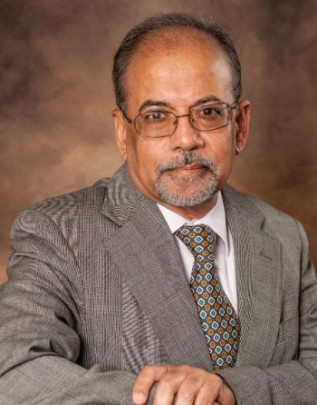 For the sixth consecutive year Lufkin Board Certified Cardiologist, Ravinder Bachireddy, M. D. is recognized as the one of the state's top cardiologist.  The December issue of Texas Monthly names Dr. Bachireddy as a Super Doctor, an honor that is limited to approximately five percent of the region's active physicians.
Each year Key Professional Media undertakes a rigorous multi-phase selection process that includes a survey of doctors, independent evaluation of candidates by the company's research staff, a peer review of candidates by practice area and a good standing and disciplinary check. As part of this evaluation physicians are asked to consider who they would personally choose if they needed cardiology care.
Dr. Bachireddy is featured in the magazine's special section, "Texas Super Doctor" on pages S-4 and S-8. Additionally, all honorees can be found online at https://www.superdoctors.com, where selected doctors can be searched by name medical specialty and location.
Dr. Bachireddy along with J.S. Chandra, M.D. founded the Heart Institute of East Texas in 1982.  Since then the practice has grown to accommodate eight additional Board Certified Cardiologists.  Dr. Bachireddy and his associates have been instrumental in developing cardiovascular programs at both Memorial Health System of East Texas and Woodland Heights Medical Center and establishing Lufkin as a regional medical enter for cardiovascular care.  The Heart Institute physicians have been voted for the last six years as the Lufkin Daily News' Reader's Choice for Best Cardiologists.  Dr. Bachireddy was also named Healthcare Professional of the Year by the Angelina County Chamber of Commerce and received the Platinum Award for Favorite Cardiologist from KTRE-TV.  Dr. Bachireddy is Chief of Cardiology at Memorial and Woodland Heights Medical Center.
Publish date:
Monday, January 06, 2014
Find a Doctor
---
Looking for a doctor? Perform a quick search by name or browse by specialty.