Lufkin Industry Employees Put Life Saving Techniques to Work During Stroke Month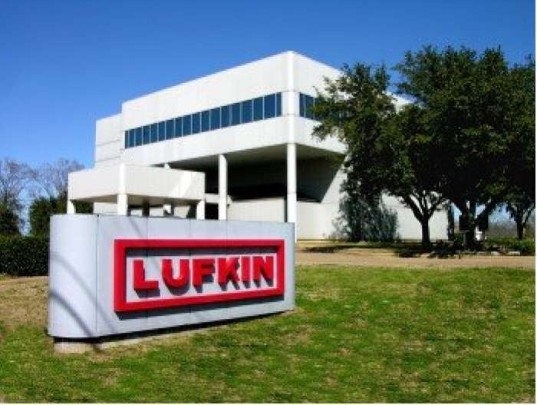 Quick action by a number of Lufkin Industries employees not only helped save another employee's life but also helped ensure he did not suffer any long-term effects from the stroke he was having at work. Duane Hartman, Lufkin Corporate Safety and Health Coordinator, said a Foundry supervisor came to him explaining that an employee did not feel well and felt "drunk."
"It appeared from the signs he was exhibiting that the employee was having a stroke," Hartman, who also is a former paramedic, said. "He had slurred speech and one side of his face was drooped down."
The employee was quickly taken to Memorial Health System of East Texas. "Once he was in the emergency room the team there recognized he was having a stroke and rushed him right into the treatment area," Hartman said.
At the time of this incident, Lufkin Industries and Memorial Health System of East Texas were in the process of planning stroke and diabetes education programs for Lufkin Industries employees.
"The partnership we have formed with Memorial not only benefits our employees, it also helps their families," Hartman said. "This gives us a chance to educate our workforce to recognize the signs and symptoms of a stroke so they can help others as well as learn their own risk factors. A healthier workforce means a healthier community."
Along with the stroke initiative, on January 1 of this year Lufkin Industries implemented a "no tobacco" use policy on all of its properties throughout Angelina County and across the country. Both programs are part of an ongoing effort to improve the overall health and wellbeing of our workforce and their families, Hartman said.
Memorial's Amber Loggins, R.N., community stroke educator, developed a program in which she presents stroke and diabetes information to employees during group meetings. So far, Ms. Loggins has presented the program to nine different groups, 360 employees.
"Strokes are preventable 80% of the time," Ms. Loggins said "When you know you have a chronic disease, which is a risk factor of stroke, compliance is key to prevention. If you recognize symptoms, there is an FDA approved drug, t-PA that can be used within three hours from symptom onset of an ischemic stroke. This drug can assist with dissolving the neuro deficits caused by an ischemic stroke if the patient is a candidate to receive t-PA."
Hartman said the partnership with Memorial ensures Lufkin Industries can provide essential health information to employees so they not only help themselves but also quite possibly help a fellow employee.
In all, it was about 15 minutes from the time the employee first complained of problems until he was being treated in the emergency room. That, Hartman said, was the most important factor. Time is essential during a stroke.
Memorial's Cardiovascular & Stroke Center of East Texas is a 106,000-square-foot-facility that houses the area's first dedicated heart and stroke care center. From the latest in medical technology to the Center's highly trained professional staff of surgeons, physician specialists, nurses and technicians, the Center is designed to keep patients close to home for some of the most complicated medical procedures."We provide classes and programs to the community, both in the hospital and at the job site, to educate about stroke," said Yana Ogletree, director of marketing for Memorial. "These classes are much needed. Stroke is the third leading cause of death in the U.S. but is the number one of cause of long-term disability."
"Angelina County, East Texas, is considered in the 'stroke belt' because we have a high prevalence of smoking, high blood pressure, diabetes, high cholesterol and obesity."
Ms. Ogletree said the partnership with Lufkin Industries helps healthcare professionals reach out and help many at one time who otherwise might not get this kind of information in such a direct and personal manner.
"This is a great opportunity to really make a difference in the health of our community," she said. "We hope businesses throughout Angelina County will use this as a model and provide education to their employees. It is a free service we provide to the community."
Publish date:
Friday, May 01, 2009
Find a Doctor
---
Looking for a doctor? Perform a quick search by name or browse by specialty.