Lufkin Urologist Beat the Odds, Encourages Early & Regular Screening
Each September, the healthcare industry focuses on prostate health and raising awareness about the second most common cancer in American men. More than 160,000 new cases of prostate cancer will be diagnosed this year alone, according to the American Cancer Society. Early screening is proven to save lives, including that of Lufkin urologist Brent Campbell, M.D.
While prostate cancer develops mainly in older men, Dr. Campbell said he was only 49 years old when he received his own diagnosis. At the top of his game, Dr. Campbell was a healthy triathlete with a successful urology practice. Because his father and grandfather had both been diagnosed with prostate cancer, Dr. Campbell said he was well aware of the necessity for regular screening.
"The irony isn't lost on me – I'm an urologist diagnosed with prostate cancer," Dr. Campbell said. "But if I hadn't checked my PSA at age 49, my prognosis may have been much worse."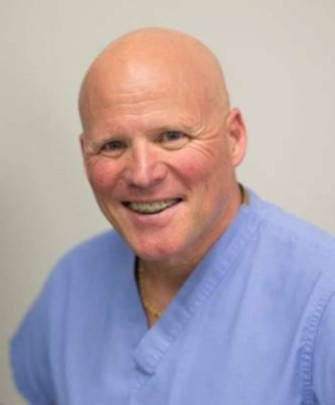 A prostate-specific antigen (PSA) test is a simple blood test that measures the amount of protein produced by both cancerous and noncancerous tissue in the prostate. If taken every six months, the results act as data points that indicate whether or not cancer is present, especially when used in conjunction with a digital rectal exam (DRE), which isn't needed as often.
Age, family history and race are the most common risk factors for prostate cancer, which are all unmodifiable. Researchers continue to look for ways to reduce a man's risk of developing cancer, and Dr. Campbell said having your PSA tested regularly gives the physician a better idea of your prostate's overall health.
If diagnosed, the options for a man with prostate cancer include active observation, chemotherapy or radiation, and surgery, and physicians agree treatment is an individualized process. Dr. Campbell chose surgical removal of his prostate, bringing his PSA level to zero.
"One shoe doesn't fit all feet, and there is not one treatment for everyone," Dr. Campbell said.
He encourages all men to be in tune with their bodies, eat well, exercise, and have a good relationship with their family doctor.
"Lufkin has a fantastic medical community. It's important to cultivate a close relationship with your doctor because that's who is looking out for you," Dr. Campbell said. "I'm lucky that I'm a doctor and I found my cancer, but anyone else can do the same thing by keeping in contact with their doctor."
PSA tests can be done at your family doctor or urologist's office or at St. Luke's Health-Memorial Express Lab, located directly across from the hospital on Frank Avenue. Express Lab is reliable and confidential with test results being returned to you within 24 hours. There is no need for a doctor's order or appointment. 
Publish date:
Monday, September 25, 2017
Find a Doctor
---
Looking for a doctor? Perform a quick search by name or browse by specialty.