Memorial and local OBGYNs empowering women through health series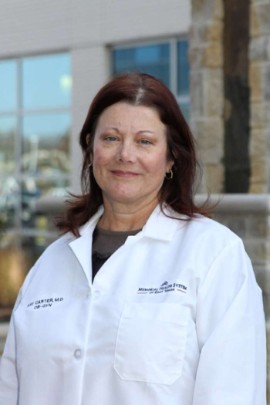 Memorial announced it will join with local obstetricians and gynecologists to present a premier luncheon series highlighting some of the most common health concerns among women today.
In collaboration with The Office on Women's Health and internationally acclaimed actress Andie MacDowell, the "da Vinci Women's Health: Women'sWorks – Tools for a Healthier You," series is a national prevention and wellness campaign developed to educate women about common health conditions. The campaign – created in honor of National Women's Health Week – helps women become more aware of common and treatable health issues that may affect them over time.
During the month of April, Memorial will host a series of free luncheons addressing common health issues that affect women 35 and older, cancer and how Memorial's da Vinci robot can offer a new option to traditional surgical procedures. Among those scheduled to speak include Lufkin-based OBGYNs Dr. Kaywin Carter, Dr. Jerry Johnson and Dr. Carolyn Moyers.
The luncheons will take place April 5th, 11th and 18th from noon to 1 p.m. in the Medical Staff Meeting Room located in Memorial Medical Center-Lufkin. There is no cost to attend.
"We are so pleased to join this national campaign to help empower women right here in Angelina County to take control of their health and maybe even learn a little more about their own bodies," Memorial spokeswoman Yana Ogletree said.
Campaign spokeswoman and internationally known actress Andie MacDowell will deliver a specially tape message at each event to encourage women to make health a top priority and get their annual checkups. Guests will also receive patient education brochures and a women's health diary.
Similar events are happening across the country between March 1st and May 31st surrounding National Women's Health Week. The 13th annual National Women's Health Week kicks off on Mother's Day, May 13th and is celebrated until May 19th. National Women's Checkup Day is Monday, May 14th.
To attend, please contact Melissa Crager at 936-631-3099 or at [email protected].
Publish date:
Thursday, March 08, 2012
Find a Doctor
---
Looking for a doctor? Perform a quick search by name or browse by specialty.