Memorial Clinics Welcomes ENT Physician, Chief Medical Officer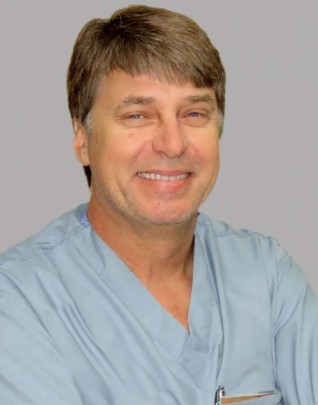 St. Luke's Health Memorial Clinics, a division of St. Luke's Health Memorial, welcomes longtime Lufkin physician David Bailey, M.D., FACS, to the Lufkin Care Team. Dr. Bailey, a Board Certified Ear, Nose & Throat (ENT) physician, specializes in Otolaryngology and head and neck surgery.
Dr. Bailey began his practice more than 20 years ago. Recently, he accepted the position of Chief Medical Officer at St. Luke's Health Memorial. He attended Louisiana State University School (LSU) of Medicine in New Orleans where he received his doctorate degree in 1987. He completed a residency in preliminary general surgery at Carraway Methodist Medical Center in Birmingham, Alabama, and Otolaryngology (head and neck surgery) at LSU Medical Center in New Orleans.  Dr. Bailey also completed a one year fellowship at the Kresge Hearing Research Institute in New Orleans. 
He diagnoses and manages diseases of the ears, nose, sinuses, larynx (voice box), mouth, and throat, as well as structures of the neck and face. He enjoys treating both adult and pediatric patients.
Although Dr. Bailey joined Memorial Clinics, he will not move his office to another facility.  Dr. Bailey and his staff continue to care for patients at 1111 W. Frank Street, Suite 301 in Lufkin (which is located in the Cardwell Professional Building on the St. Luke's Health Memorial Lufkin campus).  To learn more about Dr. Bailey and Memorial Clinics visit MemorialClinics.com or to schedule an appointment, call 936-639-1740. He accepts Medicare, Medicaid and most other private insurance.
Publish date:
Monday, August 17, 2015
Find a Doctor
---
Looking for a doctor? Perform a quick search by name or browse by specialty.