Memorial Clinics Welcomes Family Medicine Physician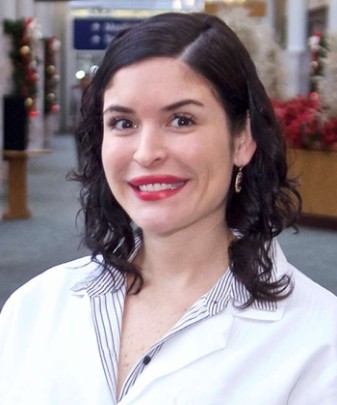 St. Luke's Health-Memorial welcomes Board Certified Family Medicine physician Natalia Luraguiz, M.D. to the medical staff in Angelina County and the Memorial Clinics team.
Dr. Luraguiz specializes in the prevention, diagnosis and treatment of adolescent and adult diseases, as well as weight loss management and aesthetic medicine, including Botox, Juvederm, Ultherapy, and Lipotropic shots. She is fluent in English, Spanish and Portuguese.
"I want to help my patients to re-connect with their body, mind and soul so they can experience overall health and wellness," Dr. Luraguiz said.
Prior to coming to Lufkin, Dr. Luraguiz served as Family Medicine physician and Clinic Medical Director for Toledo Bend Clinic in Hemphill. She also served as Medical Director for Harbor Hospice and Affinity Hospice, the ER Trauma Director and hospitalist for Sabine County Hospital in Hemphill, and operated a Med Spa and Wellness Center in Hemphill.
She received her undergraduate and doctorate degree from Hospital Italiano Medical School in Buenos Aires, Argentina. She completed an elective internship and post-doctoral fellowship at the Feist-Weiller Cancer Center at Louisiana State University Health Science Center in Shreveport, Louisiana. She also completed a Family Medicine Residency at the University of Arkansas for Medical Science (UAMS) in Little Rock, Arkansas.
Dr. Luraguiz is now accepting patients at her new Lufkin location at 1605 W. Frank Ave. in the former Angelina Pediatrics building. Patients can schedule an appointment by calling 936-899-7380. Her office hours are Monday through Thursday from 8:30 a.m. to 3:30 p.m. and Friday 8:30 a.m. to noon.  Her office accepts most major insurance, Medicare and Medicaid.
St. Luke's Health Memorial Clinics, a division of St. Luke's Health, employs more than 40 providers in 19 locations across East Texas, including Lufkin, Livingston, San Augustine and Hemphill. Our physicians pride themselves on delivering exceptional health care via the latest in technology and patient comfort. The Memorial Clinics specialties include Internal Medicine, Cardiology, Physical Medicine & Rehabilitation, Cardiovascular & Thoracic Surgery, Obstetrics and Gynecology, Family Practice, Ear, Nose & Throat, General Surgery, Gastroenterology & Hepatology, Infectious Diseases and Chiropractic care. Memorial Clinics accepts Medicare, Medicaid and most private insurance. Visit memorialclinics.com to learn more about our physicians and connect with the personalized patient portal.
St. Luke's Health-Memorial is part of Catholic Health Initiatives (CHI), a national nonprofit health system based in Englewood, Colorado. The faith-based system operates in 18 states and includes 103 hospitals, as well as long-term care, assisted- and residential living communities; community health services organizations; home health agencies and outpatient facilities and services.
Publish date:
Tuesday, February 14, 2017
Find a Doctor
---
Looking for a doctor? Perform a quick search by name or browse by specialty.