Memorial Health System of East Texas Celebrates Therapists During National Rehabilitation Week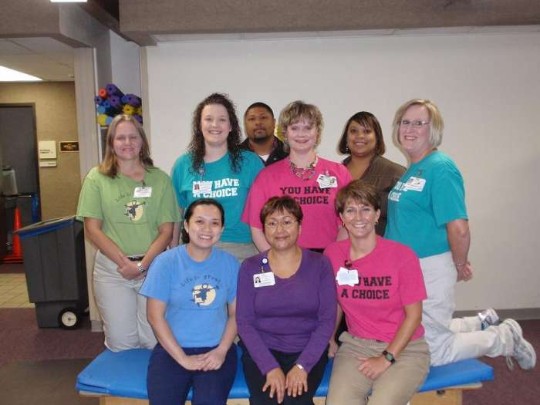 Therapists at Memorial Health System of East Texas and Wilson McKewen Rehabilitation Center recently celebrated National Rehabilitation week.  Physical, Occupational and Speech Language Therapists focus on assisting patients to reach their maximum independence levels.  Often times patients suffering from a stroke, trauma brain injury, orthopedic joint replacement, sports injury, neurological procedure, spine injury or neuro-developmental issues need physical therapy to reduce the pain or regain their strength and independence.  
Additionally, patients may benefit from occupational therapy by learning adaptive techniques or regaining the ability to perform simple daily activities.  Speech language therapists help patients with communicating, eating or swallowing difficulties resulting from illness or injury. 
Publish date:
Friday, October 01, 2010
Find a Doctor
---
Looking for a doctor? Perform a quick search by name or browse by specialty.