Memorial Health System of East Texas Recognizes Materials Management Team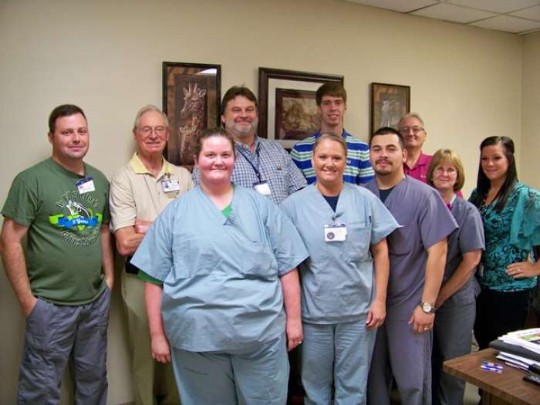 Ensuring the availability of high quality materials in a timely manner to all areas of the hospital is the main goal for resource and material management professionals.  Memorial Medical Center – Lufkin recently recognized members of its Materials Management team including, (front row, l to r) Megan Harris, Trisha McLeroy, Eric Menchaca, Vickie Dunn, Candice Matchett, (back row, l to r) Justin Lawson, Henry Shoffitt , Chris Turney,  Tyler Jones and Benny Dominy (not pictured: Josh Chance, Clarence Thigpen, Dexter Hurts and Jeff Hyde, Director of Support Services), for their outstanding contributions to healthcare and the overall success of the healthcare supply chain during National Healthcare Resource and Materials Management Week. 
Publish date:
Friday, October 25, 2013
Find a Doctor
---
Looking for a doctor? Perform a quick search by name or browse by specialty.