Memorial Livingston Performs Well in Joint Commission Accreditation Review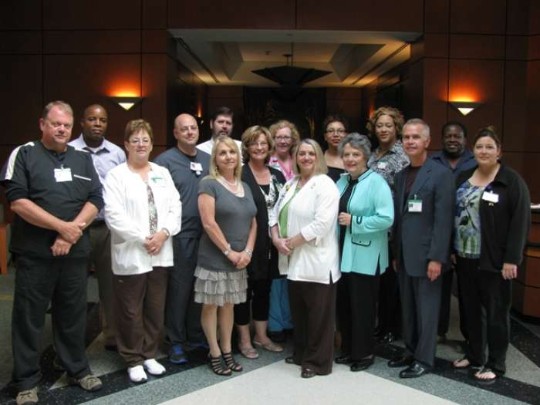 Memorial Medical Center-Livingston recently underwent a rigorous unannounced on-site survey through the Joint Commission, an independent, not-for-profit organization which accredits and certifies more than 20,000 health care organizations and programs in the United States.
Following the two-day survey, Memorial Medical Center-Livingston received continued accreditation for approximately three more years.
A team of Joint Commission expert surveyors evaluated Memorial for compliance with standards of care specific to the needs of patients, including infection prevention and control, leadership and medication management.
With Joint Commission accreditation, we are making a significant investment in quality on a day-to-day basis from the top down," Memorial Medical Center-Livingston Interim CEO Earl Denning said. "Joint Commission accreditation provides us a framework to take our organization to the next level and helps create a culture of excellence that we expect from our medical and clinical staff every day."
The Joint Commission's hospital standards address important functions relating to the care of patients and the management of hospitals. The standards are developed in consultation with health care experts, providers, measurement experts and patients. The key focus of the survey is patient safety.
"Our hospital, medical staff and board were all extremely prepared for this visit," Denning said. "The surveyors were very complimentary of our strategic planning – both from a clinical standpoint and a health care reform standpoint – and our dedication to our patients."
Founded in 1951, The Joint Commission seeks to continuously improve health care for the public, in collaboration with other stakeholders, by evaluating health care organizations and inspiring them to excel in providing safe and effective care of the highest quality and value. An independent, not-for-profit organization, The Joint Commission is the nation's oldest and largest standards-setting and accrediting body in health care.
Publish date:
Wednesday, May 22, 2013
Find a Doctor
---
Looking for a doctor? Perform a quick search by name or browse by specialty.