Memorial Looking for Marketing Campaign Participants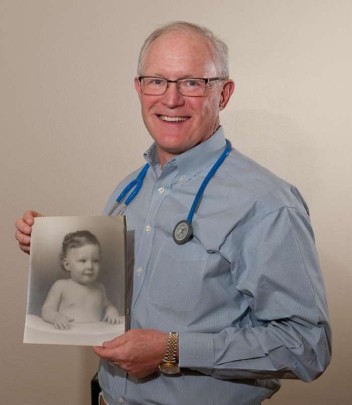 Memorial is looking for life-long East Texas residents to be a part of the award-winning "My Hospital for Life" campaign as the local marketing efforts begin a third series of billboards, print ads and more. Residents who were born at Memorial and continue to use the hospital's services today could qualify to participate.
So far, participants in the campaign include a doctor, a school board member and Big XII Referee, business owners, a dentist and others of well-known members of the Lufkin community.
The "My Hospital for Life" campaign was awarded the Aster Award for excellence in medical marketing by Marketing Healthcare Today, a national publication that features the "best of the best" in hospital marketing.
The local marketing campaign was implemented by Memorial in 2011, and it features East Texans who were born at the hospital. In the advertisement, the participants are holding their baby pictures and the board reads "My Hospital for Life." The participants' photos were captured by local award-winning photographer Joe Lowery.
"The campaign has been a lot of fun," said Memorial Public Information Officer and Marketing Director Yana Ogletree. "We have received tremendous feedback from the billboards and ads over the past couple of years. We've heard from people on social media sites, such as Facebook, telling us that they too were born at Memorial."
If you were born at Memorial and continue to use the services offered by the largest health care provider in East Texas, please contact Yana Ogletree at 936-639-7163 or at [email protected].
Publish date:
Wednesday, January 02, 2013
Find a Doctor
---
Looking for a doctor? Perform a quick search by name or browse by specialty.