Memorial Medical Center-Livingston Celebrates National Hospital Week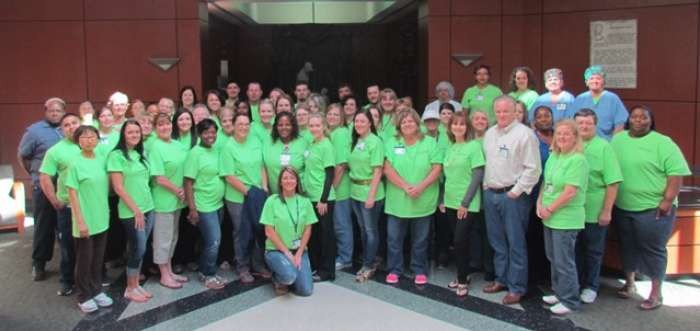 Day in and day out and around the clock, a host of men and women support the health of their communities through compassionate care, constant innovation and unwavering, unmatched dedication. Each year, National Hospital Week celebrates these everyday heroes.
From May 11-17, Memorial Medical Center-Livingston recognized the devotion of its employees from physicians to nurses, therapists, engineers, food service workers, volunteers, administrators and so many more.
"It takes a lot of teamwork to bring our patients the utmost in quality health care," Memorial Medical Center-Livingston CEO Randy Slack said. "Often, when people think about their local hospital, they think of the nurses or the doctors. But there are a great many people working behind the scenes to make it possible for the nurses and doctors to effectively treat our friends and neighbors in this community. Now more than ever, hospitals play a vital role in improving community health across the nation. We couldn't do it without each and every member of the Memorial Livingston staff."
Publish date:
Wednesday, May 28, 2014
Find a Doctor
---
Looking for a doctor? Perform a quick search by name or browse by specialty.