Memorial Medical Center – Livingston Celebrates Perioperative Nurses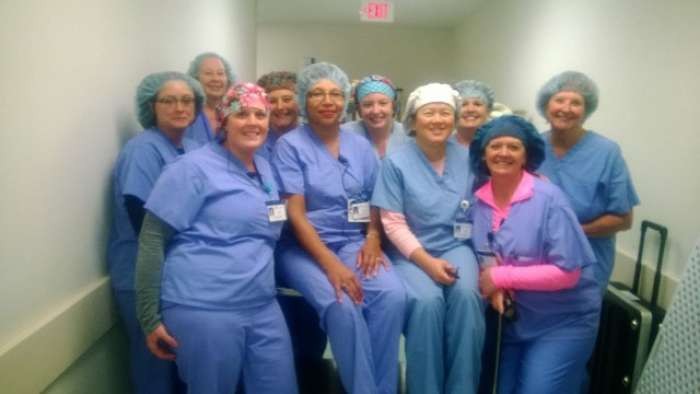 Maintaining a sterile environment in the operating room, monitoring the patient during surgery, and coordinating care throughout a patient's surgery are just a few of the responsibilities of Perioperative (Peri-op) Nurses or Operating Nurses.  Memorial Medical Center – Livingston recently recognized Peri-op Nurses, (front, l to r) Julie Smitherman, Renna Tolbert-Ford, Betty Ong-Musgrave, Brenda O'Neil, (back, l to r) Jennifer Lee, Vicki Wall, Kim Reynolds, Emily Patschke, Sheila Duff and Paulette Brooks, during National Perioperative Nurses Week.  Peri-Op nurses are registered nurses who work in day surgery units, recovery units and the surgical department.
Publish date:
Tuesday, November 26, 2013
Find a Doctor
---
Looking for a doctor? Perform a quick search by name or browse by specialty.