Memorial Medical Center-Livingston designated as a Mother-Friendly Worksite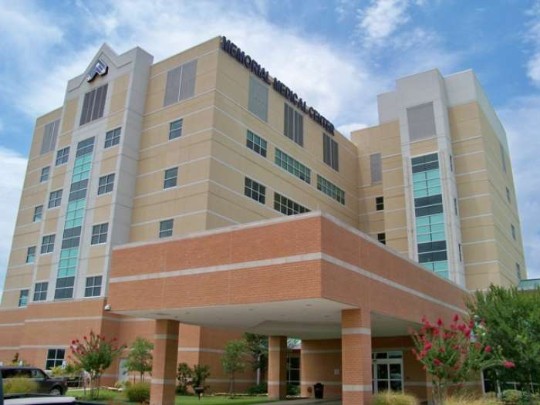 Memorial Medical Center-Livingston is proud to announce it has been designated as a Mother-Friendly Worksite by the Texas Department of State Health Services. The designation shows Memorial's commitment to proactively support employees who choose to breastfeed their infants.
Breastfeeding through a baby's first year has important benefits that last a lifetime for mom and baby. By creating a private location on the hospital campus specifically for moms to express milk, Memorial Medical Center-Livingston employees don't have to choose: mothers can be committed to their jobs, return to work, and meet their breastfeeding goals said Memorial Health System of East Texas Director of Women's and Children's Services Ashley Martin, BSN.
Memorial Medical Center-Livingston has met the Mother-Friendly Worksite program requirements by providing flexible work schedules including scheduling breaks and work patterns to provide time for expression of milk; access to a private location that is not a bathroom, for the sole purpose of milk expression; access to a nearby clean and safe water source and a sink for washing hands and cleaning breast pump equipment; and access to hygienic storage for mothers to safely keep breastmilk.
Memorial Medical Center-Livingston also provides a hospital-grade pump and accessory kits for mothers to relieve the burden of toting their own pump to and from work.
"We believe that providing a safe space for mothers to pump after they come back to work exemplifies our support for their decision about how to feed their children," Martin said. "Continuing to breastfeed even after returning to work benefits both infants and moms. We are in a woman-dominated workplace here, and we want to be able to balance life and work."
Statistics show that breastmilk gives infants all the nutrients they need for healthy development and helps protect them from common childhood illnesses. It also helps protect the health of mothers by reducing the risk of breast and ovarian cancer, cardiovascular disease, Type 2 diabetes and other chronic conditions.
Additionally, businesses that proactively support breastfeeding experience reduced health-care costs and lower turnover. Mothers are able to return to work sooner, and with greater peace of mind, after maternity leave than they would otherwise.
"The mothers of infants shouldn't have to choose between breastfeeding their babies and returning to work," Memorial Medical Center-Livingston Administrator David LeMonte said. "We want to make it easy for our employees to do both. With this designation, we are doing our part to support our employees – and their families – so that they can lead healthy, productive lives. It's an investment in our company's future as well as an investment in our employees and their families."
Memorial Medical Center-Livingston is among hundreds of others who have made the same commitment to their employees. The Texas Mother-Friendly Worksite listing can be found at texasmotherfriendly.org/texas-directory.
More information on the Texas Mother-Friendly Worksite designation may be found at TexasMotherFriendly.org.
Publish date:
Tuesday, August 14, 2012
Find a Doctor
---
Looking for a doctor? Perform a quick search by name or browse by specialty.