Memorial Medical Center-Livingston Hires New Chief Nursing Officer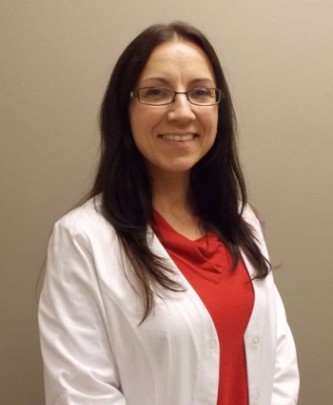 Memorial Medical Center-Livingston would like to welcome its new Chief Nursing Officer, Jackie Gordon, to Polk County. The Chief Nursing Officer works closely with the hospital Chief Executive Officer overseeing the clinical aspect of the hospital's day to day operations, supervising nurses and nurse managers, facilitating the design and implementing the delivery of patient care, recommending strategies to improve services, reaching established goals, and maintaining satisfactory outcomes.
Gordon has a broad health care background with 14 years of experience in acute and critical care, long-term acute care and private physician practice.
Most recently, she served as the Chief Clinical Officer at Kindred Hospital Dallas Central in Dallas, Texas, where she managed a 60-bed long term acute care hospital and its department directors. Before her time at Kindred Hospital, Gordon worked as the Regional Director of Clinical Services for Maxim Healthcare Services in North Texas and Oklahoma. She was responsible for multi-site operational management, ensuring compliance with national and local level policies and served as the chairman of the performance improvement program. Gordon also worked as a charge nurse in the Neuro Critical Care Unit at Methodist Hospital of Dallas and as the assistant manager and medical surgical nurse for Helena Medical Clinic in Helena, Arkansas.
Gordon received her Master's in Business Administration with a specialization in Healthcare Administration from American InterContinental University, where she graduated with honors in April 2012. She received her Bachelor of Science in Nursing from Union University in 2001, where she was also inducted into the Nursing Honor Society, and she received her Associate's Degree in Nursing from Phillips Community College of the University of Arkansas in May 1999.
A self-proclaimed "small town girl," Gordon said she and her husband are looking forward to establishing roots in Polk County.
"My husband and I both grew up in small cities, and we had been in Dallas since 2001. We were ready to get back to our roots," Gordon said. "I would really like to see Memorial grow and establish some program development in the ICU and critical care programs. I want people to recognize Memorial Medical Center-Livingston as the community hospital that everyone wants to go to. That's what I want for this hospital. I am delighted to be here."
Gordon and her husband Michael Gordon have two sons, Trey, 16, and Noah, 8.
Publish date:
Thursday, June 20, 2013
Find a Doctor
---
Looking for a doctor? Perform a quick search by name or browse by specialty.